LITERARY INERESTS
Guidelines for Reading and Analyzing Literature. Literature is classified by genre (type or kind).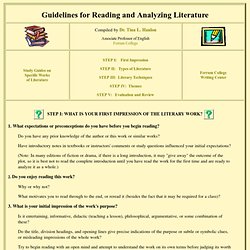 Although critics disagree on how to define and label different genres, the three basic forms of literature are prose, drama, and poetry. Most works we read as literature are imaginative (fictional), but some nonimaginative (nonfictional) works are read as literature as well. Nonfiction prose includes history, biography, autobiography, religious and philosophical writing, literary criticism, political tracts, travel literature, and essays on many other subjects. Whichbook | A new way of choosing what to read next. Sarah Kay: If I should have a daughter ... Home :: 2Swap :: Give Books, Get Books, Swap Free Books. Al Fry : most amazing and obscure books and videos ever distributed in the 80's - Project Avalon Forum. Al Fry ( now retired) distributed some of the most amazing and obscure books and videos ever in the 80's!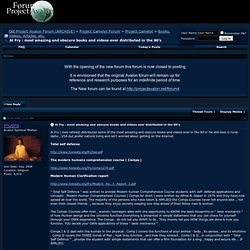 He still lives in rural idaho , USA but prefer natural living and isn't worried about getting on the internet. Total self defense The modern humans comprehension course ( Comps.) Artwork. Times Past. Free Audio Books. The LearnOutLoud.com Free Audio & Video Directory offers a selection of over 5000 free educational audio and video titles.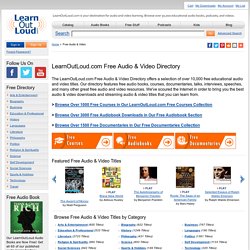 Our directory features free audio books, courses, talks, interviews, speeches, and many other great free audio and video resources. We've scoured the Internet in order to bring you the best audio & video downloads and streaming audio & video titles that you can learn from.
---