Humour
Growing-Up.jpg (JPEG Image, 410×2000 pixels)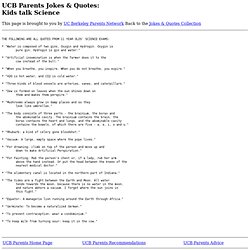 This page is brought to you by UC Berkeley Parents Network Back to the Jokes & Quotes Collection
Stephen Colbert can't help but break character
Auto Tune the News #9: UNITED NATIONS AIR GUITAR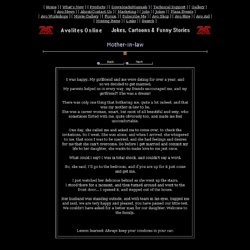 I was happy.
If there's one arthropod with an unfortunately bad rap in the human world, it's the common house spider.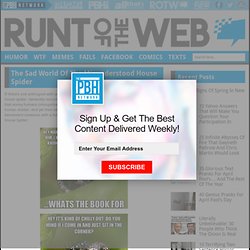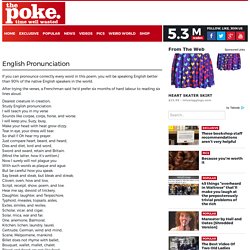 If you can pronounce correctly every word in this poem, you will be speaking English better than 90% of the native English speakers in the world.
Students
Really mean insults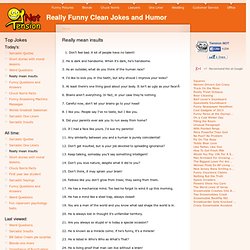 1.
56 worst similes from high school students
A man walks into a restaurant with a full-grown ostrich behind him. The waitress asks them for their orders. The man says, "A hamburger, fries and a coke," and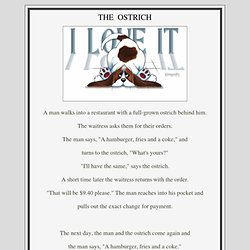 Kids Actual Letter to Airplane Caption (pic)
Eratosthenes Wannabes | Ape, not monkey
Perhaps the funniest magic trick ever: Penn and Teller
Mathieu Bich fools Penn and Teller with card trick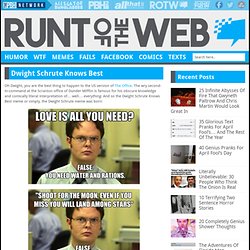 Oh Dwight, you are the best thing to happen to the US version of The Office.
One Hell of a Swing
Funny Videos - Funny Video Clips, Funny Movies, Viral Videos, Extreme Videos
A blonde walks into a bank in New York City and asks for the loan officer.