Cars
Guy built a Lamborghini in his basement. Mercedes-Benz 710 SSK 27/240/300 hp Trossi Roadster. Ford EVOS concept car. Aug 31, 2011 ford EVOS concept car ford EVOS concept car features four gull-wing doors all images courtesy of ford the EVOS concept car introduces a new design direction for the global car manufacturer ford. debuting at the 2011 frankfurt motor show, the vehicle is an interpretation of a fastback bodystyle design, featuring four gull-wing doors which open to reveal a four-seat layout.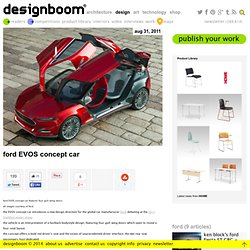 Mansory Carbonado: Black Diamond Lamborghini Aventador. Aspid GT-21 Invictus 450-HP Supercar. 17 Jul Spain finally throws its hat into the European supercar wars While all sorts of countries from around the world are getting into the Supercar market — such as Poland with its Arrinera De Veno, India its DC Design Avanti, and Mexico its Mastretta MXT — Spain has kept conspicuously out of the dialogue.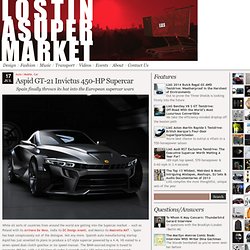 Not any more. 2012 Lamborghini Aventador J - Front Side. Barn Cars - Now to find someone to perform the highest quality workmanship. We will need Auto Restoration for our hundreds ofSports Cars, Muscle Cars, Classic Cars, Custom Street Rods, Hot Rods and everything in between! Barn Cars A New York man retired.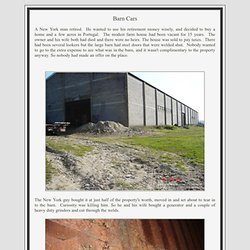 He wanted to use his retirement money wisely, and decided to buy a home and a few acres in Portugal. The modest farm house had been vacant for 15 years. The owner and his wife both had died and there were no heirs. The house was sold to pay taxes. - StumbleUpon. - StumbleUpon. Looks like good Quattro Concept by Audi - StumbleUpon. Ferrari 612 GTO Concept - StumbleUpon. Anderson-Germany-Ferrari-458-Italia-Carbon-5.jpg from unfinishedman.com. Lamborghini-Ankonian-Concept-Design-by-Slavche-Tanevski-Rendering-9-1280x960.... - StumbleUpon. 2011 Edo Competition Lamborghini Murcielago LP750 - Front And Side Open... - StumbleUpon.
2009 Mansory Cyrus - Car Models, News, Pictures, Price and Specification. 2009 Mansory Cyrus Mansory has release the Cyrus package based on the Aston Martin DBS or the Aston Martin DB9.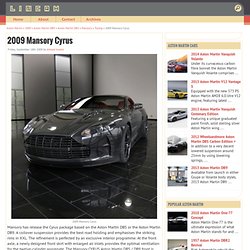 A coilover suspension provides the best road holding and emphasises the striking rims in XXL. Porsche Panamera Stingray GTR :: New models :: TopCar :: TopCar - StumbleUpon.
---