FOOD
50 of the World's Best Breakfasts. - Written by Victoria Philpott Salivating.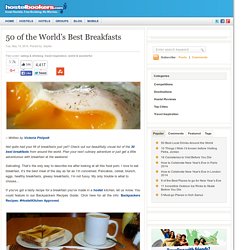 That's the only way to describe me after looking at all this food porn. I love to eat breakfast, it's the best meal of the day as far as I'm concerned. Pancakes, cereal, brunch, eggs, healthy breakfasts, greasy breakfasts, I'm not fussy. My only trouble is what to choose… The best new recipes from Framed Cooks — punchfork.com.
Cheese & Burger Society. Cream Cheese and Cinnamon Crescent Rolls - StumbleUpon. I'm always looking for easy and delicious recipes that can be made quick and with ingredients I already have.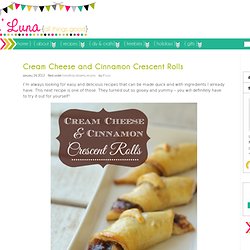 This next recipe is one of those. They turned out so gooey and yummy – you will definitely have to try it out for yourself! This little treat has actually become the hubby's favorite snack on a weekend morning. Homemade Baked Mozzarella Sticks | Penelope's Oasis - StumbleUpon. Mozzarella sticks are a delicious treat, probably one of the most popular appetizers at restaurants, and a fun party food.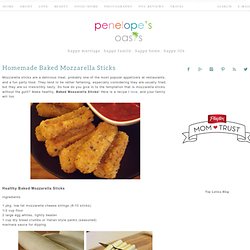 They tend to be rather fattening, especially considering they are usually fried, but they are so irresistibly tasty. So how do you give in to the temptation that is mozzarella sticks without the guilt? Make healthy, Baked Mozzarella Sticks! Here is a recipe I love, and your family will too. Ingredients. Snickerdoodle Muffins | Sweet Pea's Kitchen - StumbleUpon. Snickerdoodle Muffins I have been obsessed with Pinterest lately!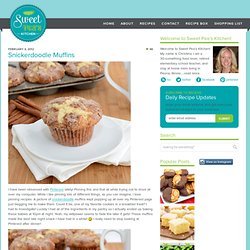 Pinning this and that all while trying not to drool all over my computer. While I like pinning lots of different things, as you can imagine, I love pinning recipes. A picture of snickerdoodle muffins kept popping up all over my Pinterest page just begging me to make them. Pip & Ebby - Pip &Ebby - Crack&brownies - StumbleUpon. Have you ever tried crack?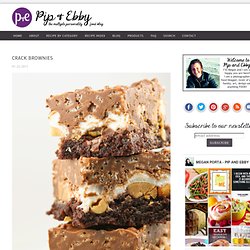 Yeah, me either. After eating these brownies, though, I feel like I would probably be less addicted to crack. I mean, how can that not be the case with brownies, peanuts, marshmallows, Reese's peanut butter cups, chocolate, peanut butter and Rice Krispies all present in a single bite?! Modern Meatloaf Recipes: 7 Creative And Classic Takes. Meatloaf is more than a quintessential 1950s-era American meal.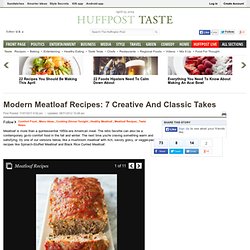 The retro favorite can also be a contemporary go-to comfort food in the fall and winter. The next time you're craving something warm and satisfying, try one of our versions below, like a mushroom meatloaf with rich, savory gravy, or veggie-packed recipes like Spinach-Stuffed Meatloaf and Black Rice Curried Meatloaf. Better Than Takeout Orange Chicken - StumbleUpon. Yesterday as I stood in the kitchen trying to figure out what to make for dinner I wondered to myself, how do those people do it on those shows where they are given random ingredients and are suppose come up with something genius.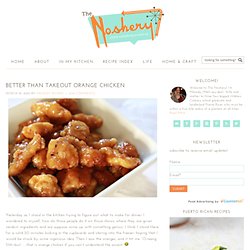 I think I stood there for a solid 20 minutes looking in the cupboards and staring into the freezer hoping that I would be struck by some ingenious idea. Then I saw the oranges, and it hit me "O-raang Shh-ikun"….that is orange chicken if you can't understand the accent. I love orange chicken, and I almost always order # 14 Orange Chicken when we order Chinese take out and I wondered to myself if I could make it better at home. Bacon-wrapped Jalapeno Chicken Bites - StumbleUpon. 610K+Add bacon to anything and it will fly off the table.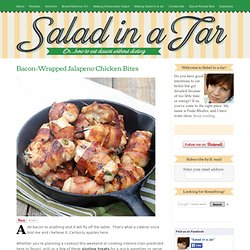 That's what a caterer once told me and I believe it. Certainly applies here. Whether you're planning a cookout this weekend or cooking indoors (rain predicted here in Texas), grill up a few of these sizzling treats for a quick appetizer or serve as an entree. I can't think of a better way to celebrate the Fourth of July than with a big plate of these spicy and cheesy, smoky and crispy chicken nuggets.
Baked Maple Cinnamon Donut holes | Mama B - StumbleUpon. Artisan Bread in Five Minutes a Day | Make and Takes - StumbleUpon. And I'm not even kidding!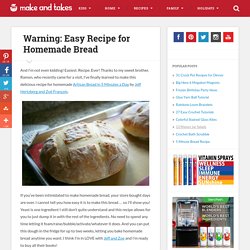 Easiest. Recipe. Ever! Thanks to my sweet brother, Ramon, who recently came for a visit, I've finally learned to make this delicious recipe for homemade Artisan Bread in 5 Minutes a Day by Jeff Hertzberg and Zoë François. Penniesonaplatter | foodgawker - StumbleUpon. Better-Than-Crack-Brownies | How Sweet It Is - StumbleUpon. I'm sorry for doing this to you.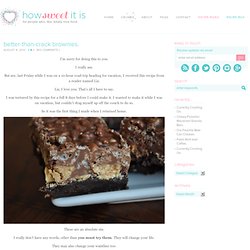 I really am. But see, last Friday while I was on a 10-hour road trip heading for vacation, I received this recipe from a reader named Liz. Liz, I love you. That's all I have to say. I was tortured by this recipe for a full 8 days before I could make it. TasteSpotting | a community driven visual potluck - StumbleUpon. - StumbleUpon. Bah, you fools! The secret to KFC chicken is hardly the herbs and spices (which are not that good anyway). No, the genius of The Colonel is that he fooled everyone into thinking that the 'herbs and spices' where his secret once KFC became a chain. Poppycock! His real trick was that he PRESSURE-FRIED his chicken! Not only did this make the chicken unbelievably tender but it also reduced cooking time from 30 minutes to right around 5!
Peak-Season Map at Epicurious.com. 50 Smoothies : Recipes and Cooking : Food Network - StumbleUpon. 1. Banana Blend 2 bananas, 1/2 cup each vanilla yogurt and milk, 2 teaspoons honey, a pinch of cinnamon and 1 cup ice. 2. Strawberry-Banana Blend 1 banana, 1 cup strawberries, 1/2 cup each vanilla yogurt and milk, 2 teaspoons honey, a pinch of cinnamon and 1 cup ice. 3. A brownie by any other name… | King Arthur Flour – Baking Banter - StumbleUpon. Love brownies. Love their shiny, flaky top that shatters into micro-thin shards that shower onto your fingers as you eat.
Love their dark, gooey center. Cruft: Lasagna Cupcakes - StumbleUpon. When Intelligentsia Coffee opened in Pasadena recently, I was intrigued the lasagna cupcakes they served. The cupcakes are made by Heirloom LA, a catering business. About the size of a muffin, a single lasagna cupcake was a delicious meal. After seeing how much my daughter enjoyed them (she ate my entire cupcake and I had to order a second one), I decided I had to try making them at home. Oreo and Peanut Butter Brownie Cakes - StumbleUpon. So, after being gone all last week, this has been catch up on the house week. Mostly laundry actually. Man, who knew that a weeks worth of laundry from 5 people could be so daunting. Yikes!! But I am kind of behind on my cooking and baking as well since I've been gone and cleaning. Cinnamon Toast&Rolls - Circle B Kitchen - Circle B Kitchen - StumbleUpon.
Grilled Guacamole Recipe - StumbleUpon. Triple Chocolate Oreo Oatmeal Cookies | Heather's Dish - StumbleUpon. Pepperoni Pizza Monkey Bread - StumbleUpon. Cinnamon Sugar Pull-Apart Bread — Joy the Baker - StumbleUpon. Elephantine: the baked mac and cheese - StumbleUpon.
50 Healthy Recipes to Kick Off 2012 | Two Peas & Their Pod - StumbleUpon. Two Peas & Their Pod. Camping PA - Readers Favorite Breakfast Recipes. Most favorited last 7 days - page 57.
Crockpot Chicken and Dressing.
---