101 Most Useful Websites
The 101 Most Useful Websites. 06 Apr 2014 The 101 Most Useful Websites on the Internet is a frequently updated list of lesser-known but wonderful websites and cool web apps. couch mode print story Here are some of the most useful websites on the internet that you may now know about.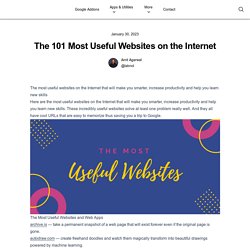 60. Privnote - Send notes. 61. Live Flug-Tracker. 62. Boxoh- statusof shipments. 63. ChipIn- raise funds. 64. Down For Everyone Or Just Me? 65. Example domains. Certain domains are set aside, and nominally registered to "IANA", for specific policy or technical purposes.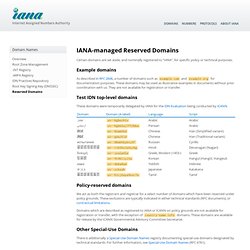 Example domains As described in RFC 2606, a number of domains such as example.com and example.org for documentation purposes. These domains may be used as illustrative examples in documents without prior coordination with us. They are not available for registration or transfer. 66. Web Hosting Search Tool- Find web hosts. 67. Image Forensics- Real Photo? 68. Urban Dictionary- Definitions of Slang. 69. SeatGuru- Flight Seats. 71. Zoom.it- HD Pictures. 73. Vocaroo- Record mails. 74. Scribble Maps- Draw on google maps. 75. BuzzFeed- Video Platform. 76. The Free Reminder Service. 77. Google- Encrypted. 78. Formspring- Personal questions. Be yourself.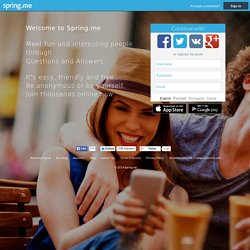 Be anonymous. Be anyone. 1. Screenr- Record an send to YouTube. 2. Bounce- Screenshots. 3. Google- URL to QR. 4. Untiny- Short URLs. 5. localti- Times. 6. CopyPasteCharacter- Special. 7. Topsy - Twitter Search Engine. 8. App Store. 9. Iconfinder- Icon Search. 10. Office- additional tools. 11. WooRank- website analysis. 12. VirusTotal- virus scan. 13. Wolfram|Alpha- Search Engine. 14. PrintWhatYouLike.com- Printing. 15. Joliprint- reformat articles. 16. isNSFW- (NSFW) links. 17. e.ggtimer.com- online timer. 18. Coral- Website down? 19. RANDOM.ORG. 20. WOT- Safe Browsing Tool. 21. Viewer- Online Document Viewer. 22. tubemogul- uploading videos. 23. truveo- video search. 24. scr.im- no spam. 25. SpyPig- Has your email be read? 26. sizeasy- compare sizes.
27. What Font is- Font Detection. 28. Font Squirrel- free fonts. 29. regex.info- photography analyser. 30. TinEye- Reverse Image Search. 31. iWantMyName- website search. 32. Tabbloid- blog to pdf. 33. join.me- screen sharing. 34. Free Online OCR. 35. Track US Flights. 36. WeTransfer- send big files. 37. Pastebin.com- online clipboard. 38. Check Spelling, Style, and Grammar. 39. the Awesome Highlighter- Highlight text. 40. TypeWith.me- working on same document online. 41. WhichDateWorks- planning events. 42. Time Zones. 43. Warrick- Recover Your Lost Website.
44. GTmetrix- site performance. 45. imo- instant messenger. 46. Google- Translate. 47. YouTube- Leanback. A b c.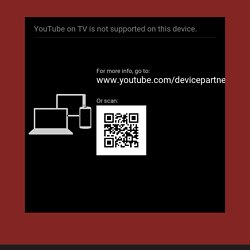 48. SimilarSites.com- Similar WebSites. 49. Wordle - Beautiful Word Clouds. 50. bubbl.us- brainstorming online. 51. kuler- color ideas. 52. FollowUpThen- Email Reminder. 53. Let me google that for you. 54. Temporary Emails. 55. PDFescape- edit PDFs. 56. Free Fax- Send Faxes for Free. 57. Real-time RSS feeds- RSS to email. 58. Sendoid- File Transfers. 59. Tinychat- videochat.
---