Homeschooling
Ellen McHenry's Basement Workshop
I've been building and inventing educational things for the past 20 years, including educational games, projects, songs, activities, skits, plays, textbooks, hands-on science exhibits, and published books. This site really is like putting my basement online. One by one, I am working my way through the stacks of things sitting on my shelves, digitalizing them, and posting them for anyone who might find them useful.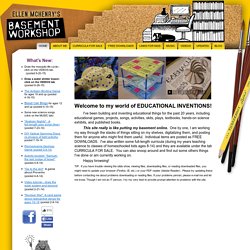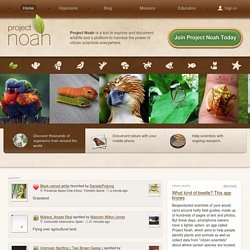 These lovely little birds are certainly frugivorous! I saw them for the first time ever right outside on March 24, 2014. They were in the fruit trees right outside of the school! However, I only had my phone camera so the photos weren't the greatest. So every day this week I've had mom bring the camera in case they were back, and sure enough they were! There were so many cars in the pickup circle, by the time we got close enough for me to get out and get some photos, they had already flown away!
Search online lessons, lesson plans, tutoring concepts
Chemistry Education - American Chemical Society
Upper Level Login
origami
8 Great Space and Astronomy For Kids Resources - Great Resources
Find information, pictures, links, and other related resources for space and astronomy for kids. Have fun and learn as you explore these great resources. From solar system tours to an activity book, you'll discover a ton of fun with astronomy for kids. 1.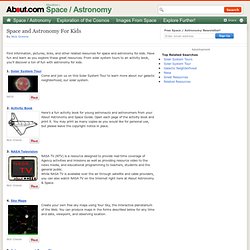 The Math 4 Teaching Textbook is a full-year curriculum designed for the typical 4th grader or an academically-advanced 3rd grader. The product includes a 669-page consumable workbook, a print answer booklet, and 4 CDs that contain step-by-step audiovisual solutions to every one of the thousands of homework and test problems. Topics covered include operations with whole numbers, fractions, and decimals, simple geometry concepts, units of measure, and percents. The Math 4 also has a digital gradebook that grades answers as soon as they are entered and calculates percentages for each assignment.
Teaching Textbooks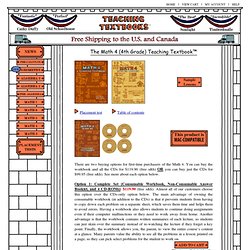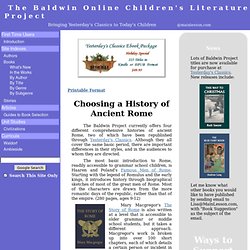 If you have been looking for nature stories to read to your kindergarten age child, look no further! Clara Dillingham Pierson, a Froebel kindergarten teacher in Michigan at the end of the 19th and beginning of the 20th centuries, has written a lovely series of nature stories ideally suited for children ages 4 to 7. Each chapter offers the story of one animal interacting with other animals in its community. Among the Forest People includes stories about red squirrels, great horned owls, rattlesnakes, bats, and moles, to name a few. In the context of the story children pick up a lot of information about the different animals and their habits.
The Baldwin Online Children's Literature Project...Bringing Yest