Carto / maps / plans
Global Maps. Google Maps. Cartes : pourquoi Google biaise notre vision du monde. MONSTRE.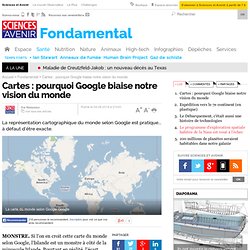 Si l'on en croit cette carte du monde selon Google, l'Islande est un monstre à côté de la minuscule Irlande. Pourtant en réalité, l'écart entre les deux pays n'est pas si énorme que cela : 103.000 km2 pour le premier contre un peu plus de 70.000 pour le second. Amusez vous maintenant à taper "Groenland" dans Google maps. Vous obtiendrez alors quelque chose comme ceci : 25 Fascinating Charts Of Negotiation Styles Around The World. Language is only the most obvious part of the global communication gap.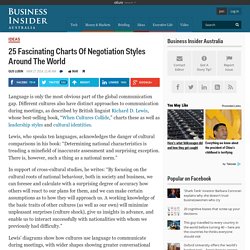 Different cultures also have distinct approaches to communication during meetings, as described by British linguist Richard D. Lewis, whose best-selling book, "When Cultures Collide," charts these as well as leadership styles and cultural identities. Lewis, who speaks ten languages, acknowledges the danger of cultural comparisons in his book: "Determining national characteristics is treading a minefield of inaccurate assessment and surprising exception. Cartomanie. Odysseus' Journey. Aeolia Odysseus stopped at Aiolia, home of Aeolus, the god of the winds.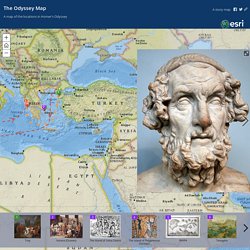 Aeolus gave them hospitality for a month and provided for a west wind to carry them home. Aeolus gave Odysseus a leather bag containing all the winds, except the west wind, a gift that should have ensured a safe return home. However, the sailors foolishly opened the bag while Odysseus slept, thinking that it contained gold. Natural Earth.
Cartes interactives
Cartes bizzares et amazing. Cartes anciennes. Plans de métro. Cartes temps réel. Cartes diverses / à classer. Philippe Rekacewicz : la cartographie entre art, politique et manipulation. Dessiner avec des cartes. How to Use Maps in Data Visualization. Maps are probably the biggest subsection of visualization types.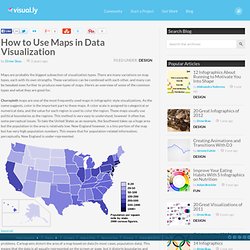 There are many variations on map types, each with its own strengths. These variations can be combined with each other, and many can be tweaked even further to produce new types of maps. Géoportail - Le portail des territoires et des citoyens.
Données géographiques
Cartes animées/vidéo. Sites ressources carto. Map Porn, for interesting maps. Logiciels et applis carto. Cartotrees. Dataviz. Mind mapping. Visualisation.
---