Japan
ST990 CHAMBRAY WORK SHIRT | OKURA ONLINE SHOP. The size notation of OKURA ONLINE SHOP are the measurements of the finished product.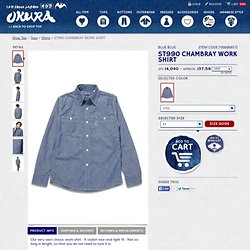 The fitting of pants and jeans may differ with style. To choose a product that will best fit you, please compare waist and/or hip size. Tokyo Subway Manner Posters, 1976-1982. Akihabara :: Tokyo Essentials :: Tokyo Tourist Guide. Akihabara 5.00/5 (100.00%) 1 vote In the Meiji Era (1868 to 1912), Akihabara specialized in domestic goods and accessories, in the inter-war years it was bicycles, but now, it's gadgets galore – from the latest most useful to the latest most useless – Akihabara is the electronics capital of Japan.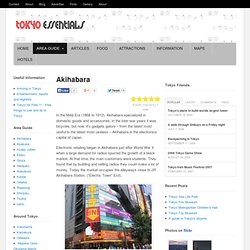 Electronic retailing began in Akihabara just after World War II when a large demand for radios spurred the growth of a black market. At that time, the main customers were students. They found that by building and selling radios they could make a lot of money. Wired 7.12: Cute Inc. Cute Inc.
What can you say about a high-powered exec with an Elmo charm on his cell phone? He gets it. By Mary Roach. Fuzz & Fur: Japan's Peculiar Subculture of Fur-Suit Mascots. By Maria Popova What ancient Japanese castles have to do with costumed gadget-sellers and the legacy of anime.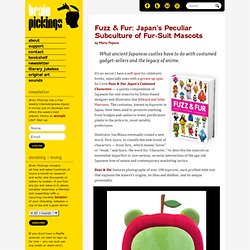 It's no secret I have a soft spot for children's books, especially ones with a grown-up spin. So I love Fuzz & Fur: Japan's Costumed Characters — a quirky compendium of Japanese fur-suit mascots by Tokyo-based designer and illustrator duo Edward and John Harrison. The costumes, known as kigurumi in Japan, have been used to promote anything from bridges and castles to water purification plants to the police to, most notably, prefectures.
Takayama Travel: Takayama Festival (Takayama Matsuri) The Takayama Festival (高山祭, Takayama Matsuri) is ranked as one of Japan's three most beautiful festivals alongside Kyoto's Gion Matsuri and the Chichibu Yomatsuri.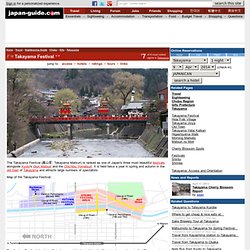 It is held twice a year in spring and autumn in the old town of Takayama and attracts large numbers of spectators. Map of the Takayama Festival: The Spring Festival (April 14-15) is the annual festival of the Hie Shrine in the southern half of Takayama's old town.
---