Japan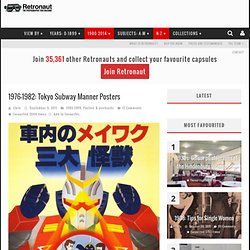 Tokyo Subway Manner Posters, 1976-1982 Three annoying train monsters (October 1982) - The three annoying train monsters shown in the poster are Nesshii (the sleeping monster), Asshii (the leg-crossing monster), and Shinbunshii (the newspaper-reading monster). Don't throw chewing gum on the platform (September 1976) The Seat Monopolizer (July 1976) Inspired by Charlie Chaplin's "The Great Dictator," this poster encourages passengers not to take up more seat space than necessary. Don't forget your umbrella (June 1977) This poster of the high-class courtesan Agemaki (from the kabuki play "Sukeroku"), whose captivating beauty was said to make men forgetful, is meant to remind passengers to take their umbrellas when they leave the train. Space Invader (March 1979) This 1979 poster pays tribute to the extremely popular Space Invaders video arcade game and encourages passengers to read their newspapers without invading the space of other passengers.
Akihabara 5.00/5 (100.00%) 1 vote In the Meiji Era (1868 to 1912), Akihabara specialized in domestic goods and accessories, in the inter-war years it was bicycles, but now, it's gadgets galore – from the latest most useful to the latest most useless – Akihabara is the electronics capital of Japan. Electronic retailing began in Akihabara just after World War II when a large demand for radios spurred the growth of a black market. At that time, the main customers were students. They found that by building and selling radios they could make a lot of money.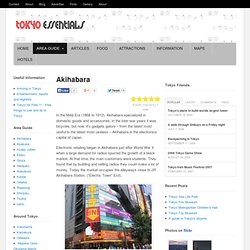 Akihabara :: Tokyo Essentials :: Tokyo Tourist Guide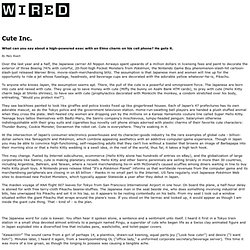 Cute Inc. What can you say about a high-powered exec with an Elmo charm on his cell phone? He gets it. By Mary Roach Over the last year and a half, the Japanese carrier All Nippon Airways spent upwards of a million dollars in licensing fees and paint to decorate the exterior of three Boeing 747s with colorful, 20-foot-high Pocket Monsters from Pokémon, the Nintendo Game Boy phenomenon-slash-hit cartoon-slash-just released Warner Bros. movie-slash-merchandising blitz.
Wired 7.12: Cute Inc.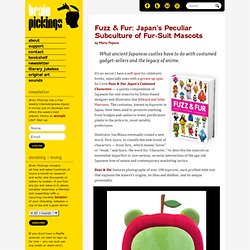 by Maria Popova What ancient Japanese castles have to do with costumed gadget-sellers and the legacy of anime. It's no secret I have a soft spot for children's books, especially ones with a grown-up spin. So I love Fuzz & Fur: Japan's Costumed Characters — a quirky compendium of Japanese fur-suit mascots by Tokyo-based designer and illustrator duo Edward and John Harrison. The costumes, known as kigurumi in Japan, have been used to promote anything from bridges and castles to water purification plants to the police to, most notably, prefectures.
Fuzz & Fur: Japan's Peculiar Subculture of Fur-Suit Mascots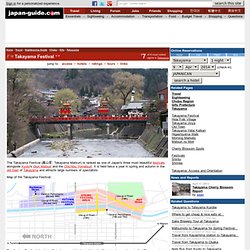 The Takayama Festival (高山祭, Takayama Matsuri) is ranked as one of Japan's three most beautiful festivals alongside Kyoto's Gion Matsuri and the Chichibu Yomatsuri. It is held twice a year in spring and autumn in the old town of Takayama and attracts large numbers of spectators. Map of the Takayama Festival: The Spring Festival (April 14-15) is the annual festival of the Hie Shrine in the southern half of Takayama's old town.
Takayama Travel: Takayama Festival (Takayama Matsuri)