Teachings
Buddhism - The Four Noble Truths, The Eightfold Path, Karma and Meditation Practice
Dharma listen (Sanskrit: धर्म dharma; Pali: धम्म dhamma) is a key concept with multiple meanings in the Indian religions Hinduism, Buddhism, Sikhism and Jainism.[1] There is no single word translation for dharma in western languages.[2]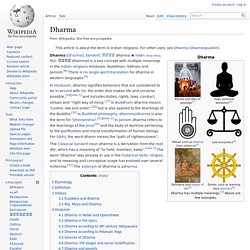 Dharma
free buddhist audio : : free mp3s and texts on buddhism and meditation
The Dharma - The Teachings
Do not accept any of my words on faith, Believing them just because I said them.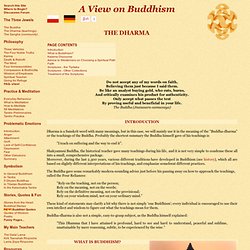 BuddhaNet - Worldwide Buddhist Information and Education Network
Buddhist Quote - Buddhism Quotes - Famous Buddhist Quotes - Buddhist Quotes and Saying
Buddha Quotes, Sayings and Words of Wisdom
Quotes Directory >> Buddha Quotes "If a man who enjoys a lesser happiness beholds a greater one, let him leave aside the lesser to gain the greater." "I reached in experience the nirvana which is unborn, unrivalled, secure from attachment, undecaying and unstained.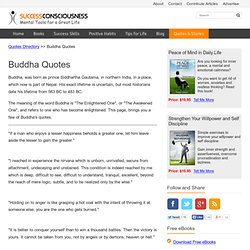 Buddha Quotes
NON DUALITY MAGAZINE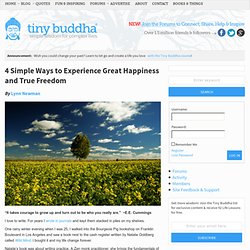 "It takes courage to grow up and turn out to be who you really are." ~E.E. Cummings I love to write. For years I wrote in journals and kept them stacked in piles on my shelves. One rainy winter evening when I was 25, I walked into the Bourgeois Pig bookshop on Franklin Boulevard in Los Angeles and saw a book next to the cash register written by Natalie Goldberg called Wild Mind.
4 Simple Ways to Experience Great Happiness and True Freedom
Welcome to the Zen Buddhist Order of Hsu Yun
Zen is a school of Mahayana Buddhism. It is primarily distinguished from other Buddhist sects in that it deemphasises religious texts as means to reaching enlightenment and instead focuses on introspection.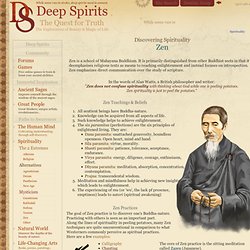 Zen Buddhism ~ Discovering Spirituality
First published Wed Jun 28, 2006; substantive revision Fri Oct 8, 2010 Zen aims at a perfection of personhood.
Japanese Zen Buddhist Philosophy
Sacred-Texts Buddhism Tibetan Buddhism Archives Here, in no particular order, are miscellaneous articles about Tibetan Buddhism from various sources on the Internet, mostly predating the World Wide Web.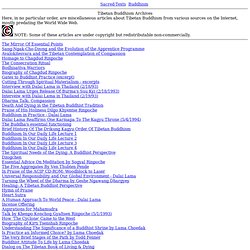 Tibetan Buddhism Archives
View on Buddhism: (Tibetan) Buddhist practice and philosophy