Independant Green Energy/Housing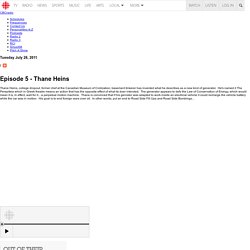 Thane Heins, college dropout, former chef at the Canadian Museum of Civilization, basement tinkerer has invented what he describes as a new kind of generator.
Out of Their Minds | Episode 5 - Thane Heins
Is it possible to make wind energy without a wind turbine?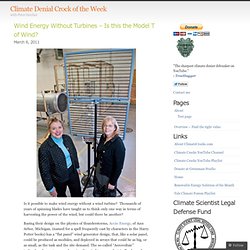 Wind Energy Without Turbines – Is this the Model T of Wind?
Renewable energy can power the world, says landmark IPCC study | Environment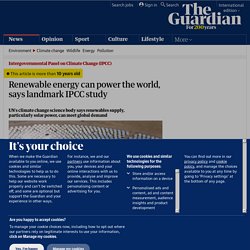 A solar power plant in the Mojave desert. Photograph: AP Renewable energy could account for almost 80% of the world's energy supply within four decades - but only if governments pursue the policies needed to promote green power, according to a landmark report published on Monday .
Vision: Across the Country, People Are Rising Up to Fight for Change
Canada's first Passivhaus points to the future of green building with wood. Second of three parts. Canada's first certified Passivhaus is in Whistler.
In Snowy Whistler, a House with No Furnace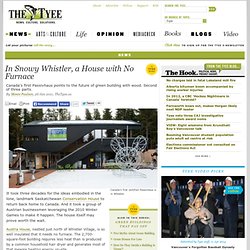 one cob cottage at cobville, with a rocket mass heater
Lindsey Williams - The Elite Speak - DVD 1 Part 5 - Jan/Feb 2010 (To Seduce a Nation)
Hydra - Solar Hydrogen Powered Water Purification
Chava Energy
Man invents machine to convert plastic into oil
structure. Then the shelter and surrounding earth bank is covered with an umbrella comprised of several alternating layers of insulation and polyethylene sheeting, extending beyond the perimeter of the structure 20'.
LIBERTY HOMES --- Earth formed. Earth sheltered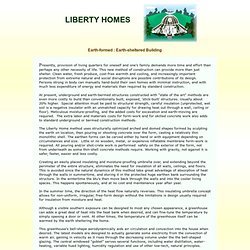 DOE's SunShot Initiative Revitalizes 10 Million Solar Roof Plan
The Ten Million Solar Roof Initiative proposed by Senator Bernie Sanders of Vermont in 2010 could get a much-needed push from Secretary of Energy, Steven Chu's recent SunShot initiative . Sen. Sanders' legislation aims to put solar panels and water heaters on 10 million American roofs by 2020 but the initiative has been stalled in Congress since July.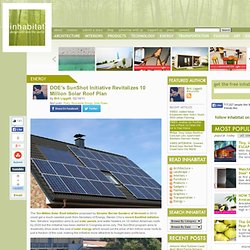 TRANSITION TOWNS: An Interview with Rob Hopkins | Locals Supporting Locals
Bag End - Hobbit Houses
Renewable Energy International
Welcome to The Hopewell Project
FREE ENERGY # 32-1 TOTALLY 100% OFF GRID HOUSE BY THE RENEWABLE ENERGY Part 1
How to send Letters without Using an Envelope