Computers
Physicists Create a Working Transistor From a Single Atom
Tom's Hardware US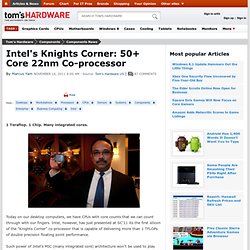 1 Teraflop. 1 Chip.
BrainGate Neural Interface
Buy a Linux Computer - linuxpreloaded.com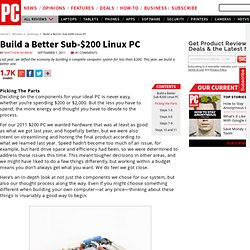 Last year, we defied the economy by building a complete computer system for less than $200. This year, we build a better one. Picking The PartsDeciding on the components for your ideal PC is never easy, whether you're spending $200 or $2,000. But the less you have to spend, the more energy and thought you have to devote to the process.
Build a Better Sub-$200 Linux PC - Picking the Parts
How Is It Possible that 90% of People Don't Know About Command + F?
OSHO: Jealousy- Society's Device to Divide and Rule‬‏
Support