Fabric
I really love flokati rugs. I have two that are safely tucked away in my parents basement awaiting our reunion.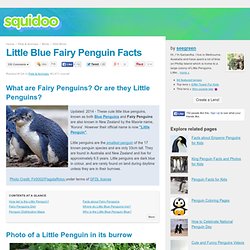 Little Blue Fairy Penguins
Living among the fairy penguins In the late 70's and early 80's my parents owned a house in Summerlands on Phillip Island which sits at the top of the cliff above the Phillip Island Penguin Parade.
You should all know by now that we are all about stacking bracelets on our wrists.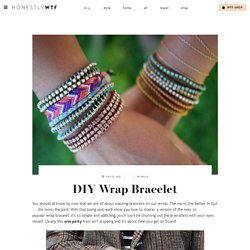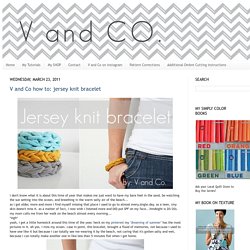 i don't know what it is about this time of year that makes me just want to have my bare feet in the sand, be watching the sun setting into the ocean, and breathing in the warm salty air of the beach...as i get older, more and more i find myself missing that place i used to go to almost every.single.day. as a teen. (my skin doesn't miss it. as a matter of fact, i now wish i listened more and DID put SPF on my face...hindsight is 20/20). my mom calls me from her walk on the beach almost every morning...*sigh*yeah, i get a little homesick around this time of the year. heck on my pinterest my "dreaming of summer" has the most pictures in it. ah yes. i miss my ocean. case in point. this bracelet, brought a flood of memories, not because i used to have one like it but because i can totally see me wearing it by the beach, not caring that it's gotten salty and wet, because i can totally make another one in like less than 5 minutes flat when i get home.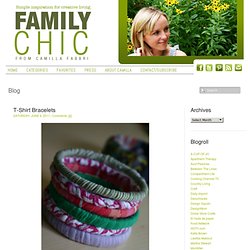 SATURDAY, JUNE 4, 2011 | Comments: 45 Brightly colored t-shirts that are too small for my daughters now, have found new life as bracelets.
Upcycled Sweater Boots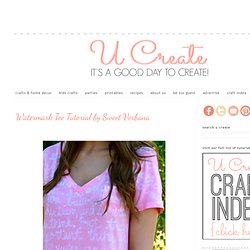 Hello U-Create readers!
Happy friday, crafters! Hope you are ready for a nice long holiday weekend.
how to make a fall wreath idea | Craftaholics Anonymous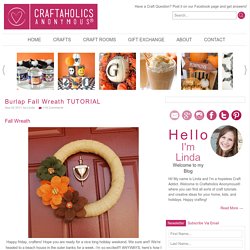 It is spring! If the flowers are not blooming yet here is a round-up of awesome tutorials to help you make your own flowers!