Food delicious
Cranberry Sauce Videos : Food Network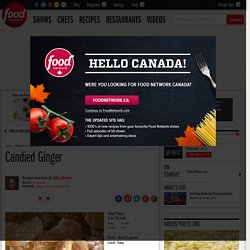 Ingredients Nonstick spray 1 pound fresh ginger root 5 cups water Approximately 1 pound granulated sugar
Candied Ginger Recipe : Alton Brown
Ingredients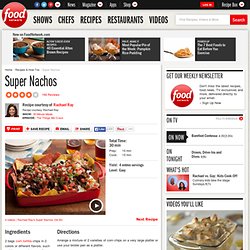 Super Nachos Recipe : Rachael Ray
White Chocolate Bread Pudding Recipe : : Recipes
Ingredients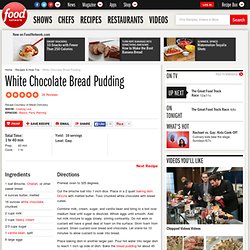 Coconut Bread Pudding Recipe
Bread Pudding II Recipe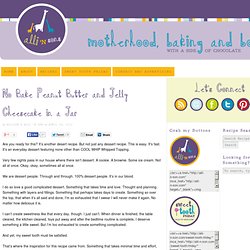 Are you ready for this? It's another desert recipe. But not just any dessert recipe.
No-Bake Peanut Butter and Jelly Cheesecake-in-a-Jar
One of my most favorite things, ever, is spicy chocolate.
Sweet Tooth Friday: Spicy Chocolate Chip Cookies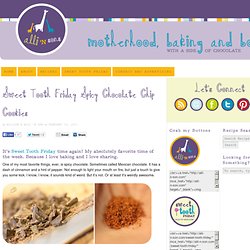 Alli 'n Sons — Motherhood, baking and boys with a side of chocolate
Spinach and Green Apple Salad Recipe : Ellie Krieger
Ingredients
Hey guys! First of all, did you notice my new blog layout? Nice, huh?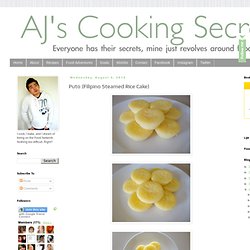 AJ's Cooking Secrets: Puto (Filipino Steamed Rice Cake)
I'm particularly proud of this cake, since it has literally taken me years to get it right!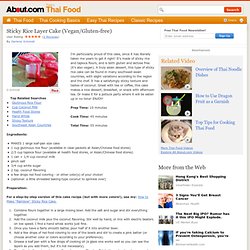 Rice Cake - Rice Cake
To introduce more about Filipino foods, I have my dear friend Elizabeth Besa Quirino of Asian in America , a Filipina who lives in the US with her Putong Puti recipe. Being an Indonesian, when I hear or read the words "Putong Puti", I immediately recognize them. Putong or Puto (steamed rice cake) is the Indonesian term for Putu while Puti (white) means Putih in bahasa Indonesia.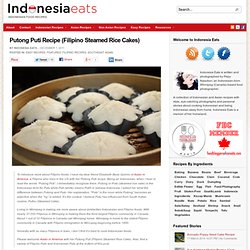 Putong Puti | Indonesia Eats
Ingredients 3/4 cup all-purpose flour 1/2 teaspoon salt 3 eggs 3/4 cup milk 1/2 cup pan drippings from roast prime rib of beef Directions
Yorkshire Pudding Recipe : Tyler Florence
Ingredients
Trenette with Eggplant and Basil Pesto Recipe : Giada De Laurentiis
food & style seasonal, modern, exuberant recipes
Food & Style Recipe Index – From the kitchen of Viviane Bauquet Farre — food & style
Apple Crisp
Apple Crisp
Banana Split Ice-cream Cake | Fruity Desserts
Fantastically Fruity Desserts save Average rating of 1 /5. ( 1 Ratings) Colorful, healthy and tasty, add some fruit to tonight's menu! Browse simple fruity recipes that adults and kids alike will enjoy. 1332927455 Pear and Cranberry Crisps save Average rating of 0 /5. ( 0 Ratings) Pears make a good choice for these single-serving fruit crisps because their skins are so soft, your child won't even need to peel them. 1332924718 Fairy Berries save Average rating of 5 /5. ( 1 Ratings) These strawberries dipped in pink chocolate are the perfect treat at a fairy-themed birthday party.
Recipes by Category
I like the simple things in life. Simple ingredients, simple techniques, maximum flavor. But I guess you know that by now.
Quinoa Salad – Tracy Carolyn
Layered Pumpkin Pie in a Jar
Spanish Recipes - Paella, Tapas and More Food From Spain
Soba Soup with Spinach
Tracie's Couscous Salad Recipe : Paula Deen
Israeli Couscous with Apples, Cranberries and Herbs Recipe : Giada De Laurentiis
Thai Chicken and Noodle Salad
Chicken Parmigiana
Cayenne-Rubbed Chicken with Avocado Salsa
Cranberry-Oat Cereal Bars
Almond-Coconut Macaroons
Chocolate-Coconut Macaroon Cups
Coconut Pyramids
Vegetarian Meatloaf with Vegetables Recipe
Pumpkin Turnover
Mexico in my Kitchen: Pumpkin Turnover Recipe/Receta de Empanadas de Calabaza|Authentic Mexican Cooking Blog
Apple Turnovers Recipe : Ina Garten
French Coconut Pie Recipe : Paula Deen
Stovetop Beef Chili
Baked Goods Recipes
feed your eyes - page 38
Greek Style Rice Pudding (Rizogalo) | Thursday for Dinner - Cooking Videos of Family Recipes
COOKING IN COMMON / Puddings of perfection / Rice is the star in comforting concoctions from around the world
Kids Cookbook by Mallory Rat
可以两吃的糯米饭的做法 - 冯慕梅的厨房 - 心食谱
泰式甜糯米芒果的做法 - 汤若灵的厨房 - 心食谱
鸡蛋糯米酥(鸡蛋糯米饼)的做法 - 仲孙寻文的厨房 - 心食谱
绿豆糯米鸡的做法 - 史怜云的厨房 - 心食谱
香炒糯米饭的做法 - 夏侯铁蛋的厨房 - 心食谱
Red, White & Blue Cheesecake Recipe | Blueberry Recipes
Crostini Topped with Garlic & Herb Cheese, Roasted Tomato Bruschetta & a Drizzle of Balsamic Glaze
Bento Recipes: Index
Sushi Recipes
Colonel's Recipes - KFC.com
Indian-Style Spicy Yogurt Marinade
A formula for marinating
Mama's Pound Cake Recipe : Paula Deen
Mama's Blackberry Cobbler Recipe
Southern Potato Salad Recipe
BLT Potato Salad
* Ordinary Recipes Made Gourmet *: Garlic Thyme Potato Salad Stuffed Tomatoes
One-Pot Salmon With Snap Peas and Rice
Hong Kong Style Egg Tarts Recipe
Pesto Recipe » Best Pesto Recipes and Cooking Tips
Pesto Sauce Recipe
Fresh Basil Pesto Recipe