Créer une page Facebook ayant pour but de recueillir des données
Are you looking for an easy way to create attractive pages on Facebook? Are you wondering how businesses are creating Welcome tabs? In this article I'll reveal a number of applications that make it very easy to . Custom Tabs: What You Need to Know You may have seen some Welcome pages on Facebook that encourage new visitors to Like the page.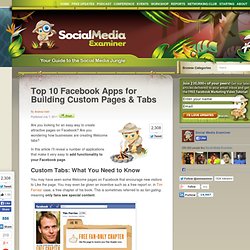 10 Tips To Run a Successful Facebook Advertising Campaign | Penn Olson
We hear a lot from start-ups and brands wanting to advertise on social networks. When I go around chatting with folks in events, Facebook is usually the platform that most people are willing to spend their media dollars on. It is important to note that Facebook has gone beyond just pages and applications. The media and ad industries are coming to appreciate how Facebook advertising can help to reach targeted audiences based on demographic and geographic data. Of course, activities and content have to be engaging enough to keep the heart of the fans your brought in.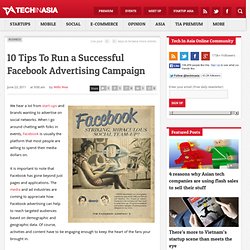 Now that Facebook is fully supporting custom iFrame tabs and phasing out FBML and the Static FBML support, many page admins are wondering how best to add functionality to their iFrame tabs . For example, how do you add popular FBML tags that facilitated interaction on Facebook, such as Reveal/Fan-Gating, Multi-Friend Invite, Share button, Like button and Comments. Facebook Social Plugins to the Rescue!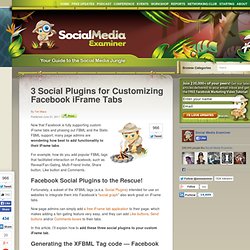 3 Social Plugins for Customizing Facebook iFrame Tabs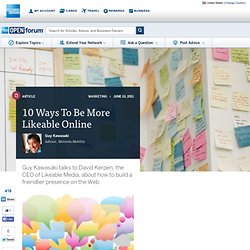 10 Ways To Be More Likeable Online
Dave Kerpen is the CEO of award-winning social media agency Likeable Media and the author of Likeable Social Media: How to Delight Your Customers, Create an Irresistible Brand, & Be Generally Amazing on Facebook (& Other Social Networks) .
How To Set Up a Brand Page on Facebook Without Needing a Personal Profile