Wonderful photos
The Sony World Photography Awards, an annual competition hosted by the World Photography Organisation, has recently announced its shortlist of winners. This year's contest attracted more than 140,000 entries from 166 countries. The organizers have been kind enough to share some of their shortlisted images with In Focus, gathered below. Winners are scheduled to be announced in March and April. All captions below come from the photographers. [33 photos] Use j/k keys or ←/→ to navigate Choose: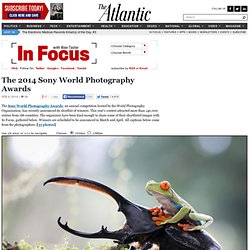 The 2014 Sony World Photography Awards - In Focus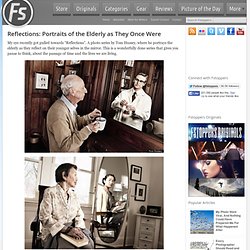 My eye recently got pulled towards "Reflections".
Reflections: Portraits of the Elderly as They Once Were
Fantastické iluze Švéda Erika Johanssena | Creativelife.cz – Blog o kreativním životě
Photos I Like: HISTORIC PICTURES RESTORED
Вадим Махоров - Eurotrip 2013 English version
Hello everyone!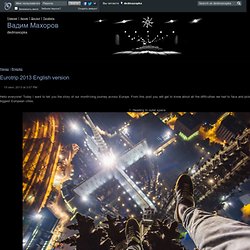 Úchvatné sochy, ktorých sa nedá dotknúť.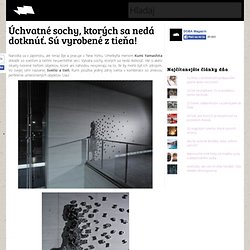 Úchvatné sochy, ktorých sa nedá dotknúť. Sú vyrobené z tieňa! | Doba Mag.
Every World Press Photo Winner From 1955-2011
The 45 Most Powerful Images Of 2011
40 Of The Most Powerful Photographs Ever Taken
Jean-Marie Vives
New Photo Exhibit Celebrates Photoshop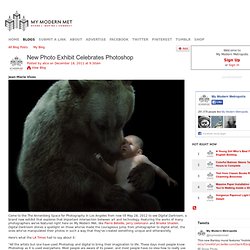 Get the FlatPix UI Kit for only $7 - Learn More or Buy Now Bokeh is a Japanese word that in English we know as blur. Bokeh has become a very popular effect in photography.
55 Exceptional Examples of Bokeh Photography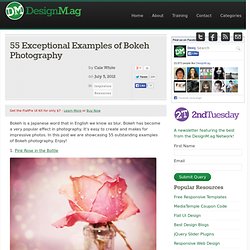 Art of Sensual Emotion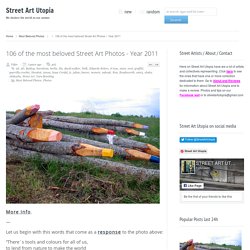 - STREET ART UTOPIA
More info.
25 Abandoned Soviet Monuments that look like they're from the Future
These structures were commissioned by former Yugoslavian president Josip Broz Tito in the 1960s and 70s to commemorate sites where WWII battles took place (like Tjentište, Kozara and Kadinjača), or where concentration camps stood (like Jasenovac and Niš). They were designed by different sculptors (Dušan Džamonja, Vojin Bakić, Miodrag Živković, Jordan and Iskra Grabul, to name a few) and architects (Bogdan Bogdanović, Gradimir Medaković...), conveying powerful visual impact to show the confidence and strength of the Socialist Republic.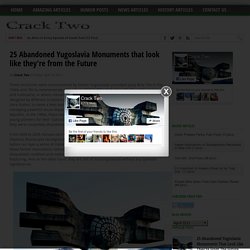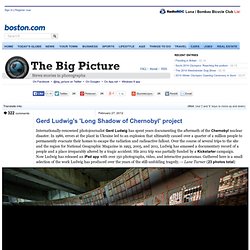 Gerd Ludwig's 'Long Shadow of Chernobyl' project
Internationally-renowned photojournalist Gerd Ludwig has spent years documenting the aftermath of the Chernobyl nuclear disaster.
Recipe for Disaster « STEVEMCGHEEdotCOM
35 Beautifully Animated Photographs a.k.a Cinemagraphs
Cinemagraphs: Ani fotka, ani video | TimeKiller.cz
Dva kreativci Jamie Beck a Kevin Burg vymysleli novou metodu fotografie, pomocí níž vytvořili tzv. cinegraphs, což jsou v podstatě pohyblivé fotografie.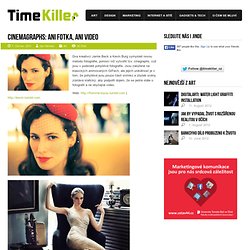 NG Photography Contest
National Geographic is once again holding their annual Photo Contest, with the deadline for submissions coming up on November 30th. For the past eight weeks, they have been gathering and presenting galleries of submissions, encouraging readers to rate them as well.
Best Pictures Of The Decade: The Noughties
TotallyCoolPix is all about the images and this is a retrospect all about the years 2000-2010 aka The Noughties.
Amazing photos 2012
Is weather becoming more extreme?
National Geographic Traveler Magazine: 2012 Photo Contest
Portraits of Strangers
When I'm out on the streets, I often encounter faces that make me look twice; faces that stand out in the crowd without trying; faces that are out of the ordinary. They range from the exquisitely beautiful to the strangely wonderful.
A Showcase of Portrait Photography
Tomasz Gudzowaty
Training For The 2020 Olympics
Brides & Widows
beautiful agony - facettes de la petite mort about
Amazing Photography by Marin Stefan
Never-before-seen photos from 100 years ago tell vivid story of gritty New York City
One Photographers Journey Around the World in Over 6,000 Photos - Video - The Atlantic - StumbleUpon