Wonderful photos
The San Francisco Globe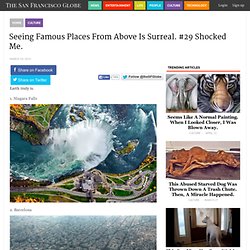 These birds eye views are seriously incredible. It reminds us of how beautiful the Earth truly is. 1.
The winners for the Open, Youth and National Award competitions of the 2014 Sony World Photography Awards were announced today by the World Photography Organisation (WPO). Selected from over 70,000 entries from across the world, all three competitions were judged on a single shot and prizes ranged from the latest Sony digital imaging equipment to trips to London to attend the Sony World Photography Awards gala ceremony on 30 April 2014. The ten Open winners will also compete for a $5,000 (USD) prize and the Overall Open Photographer of the Year title. 139,554 images were entered in total to the 2014 Sony World Photography Awards: 69,114 Professional entries (winners yet to be announced); 65,512 Open entries and 4,928 Youth entries images. Entries to the National Awards were selected from the Open competition.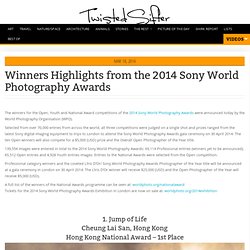 Winners Highlights from the 2014 Sony World Photography Awards
The Sony World Photography Awards, an annual competition hosted by the World Photography Organisation, has recently announced its shortlist of winners. This year's contest attracted more than 140,000 entries from 166 countries. The organizers have been kind enough to share some of their shortlisted images with In Focus, gathered below. Winners are scheduled to be announced in March and April. All captions below come from the photographers. [33 photos] Use j/k keys or ←/→ to navigate Choose: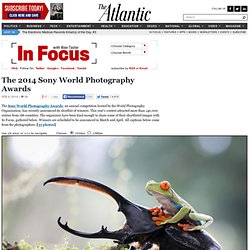 The 2014 Sony World Photography Awards - In Focus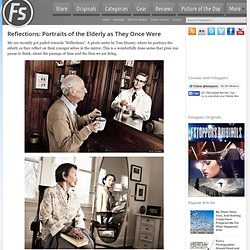 My eye recently got pulled towards "Reflections". A photo series by Tom Hussey, where he portrays the elderly as they reflect on their younger selves in the mirror. This is a wonderfully done series that gives you pause to think, about the passage of time and the lives we are living. via [WallToWatch] From Kenn: Do you like what we are doing?
Reflections: Portraits of the Elderly as They Once Were
Fantastické iluze Švéda Erika Johanssena | Creativelife.cz – Blog o kreativním životě
Photos I Like: HISTORIC PICTURES RESTORED
Вадим Махоров - Eurotrip 2013 English version
Hello everyone! Today I want to tell you the story of our month-long journey across Europe. From this post you will get to know about all the difficulties we had to face and pick up tips on unusual travel in the biggest European cities. 1. Heading to outer space.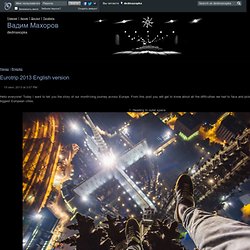 Úchvatné sochy, ktorých sa nedá dotknúť. Sú vyrobené z tieňa! Narodila sa v Japonsku, ale teraz žije a pracuje v New Yorku. Umelkyňa menom Kumi Yamashita dokáže so svetlom a tieňmi neuveriteľné veci. Vytvára sochy, ktorých sa nedá dotknúť.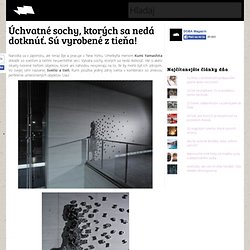 Úchvatné sochy, ktorých sa nedá dotknúť. Sú vyrobené z tieňa! | Doba Mag.
Every World Press Photo Winner From 1955-2011
A competitor tumbles off his motorcycle during the Motorcross World Championship at the Volk Mølle race course. (Mogens von Haven) A German World War II prisoner, released by the Soviet Union, is reunited with his daughter.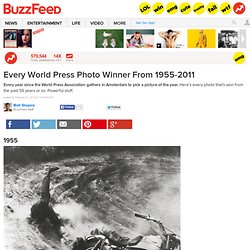 The 45 Most Powerful Images Of 2011
Justin Lane / Getty Images Robert Peraza, who lost his son Robert David Peraza in 9/11, pauses at his son's name at the North Pool of the 9/11 Memorial. Kyodo / Reuters A whirpool forms off the Japanese coast after the tsunami on March 11. This sightseeing boat, Hama Yuri, was pulled 1300 feet from the coast and somehow balanced itself on a two story house during the tsunami in Japan.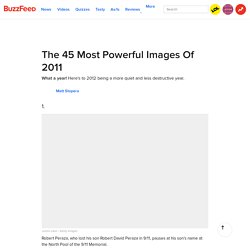 Sisters pose for the same photo three separate times, years apart. A Russian war veteran kneels beside the tank he spent the war in, now a monument. (More pictures here.) A Romanian child hands a heart-shaped balloon to riot police during protests against austerity measures in Bucharest. Retired Philadelphia Police Captain Ray Lewis is arrested for participating in the Occupy Wall Street protests in 2011. Asianewsphoto / Reuters
40 Of The Most Powerful Photographs Ever Taken
Jean-Marie Vives Come to the The Annenberg Space for Photography in Los Angeles from now till May 28, 2012 to see Digital Darkroom, a brand new exhibit that explores that important intersection between art and technology. Featuring the works of many photographers we've featured right here on My Modern Met, like Pierre Beteille, Jerry Uelsmann and Brooke Shaden, Digital Darkroom shines a spotlight on those who've made the courageous jump from photographer to digital artist, the ones who've manipulated their photos in such a way that they've created something unique and otherworldly. Here's what the LA Times had to say about it: "All the artists but one have used Photoshop and digital to bring their imagination to life.
New Photo Exhibit Celebrates Photoshop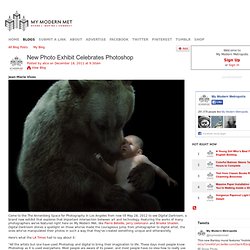 Get the FlatPix UI Kit for only $7 - Learn More or Buy Now Bokeh is a Japanese word that in English we know as blur. Bokeh has become a very popular effect in photography.
55 Exceptional Examples of Bokeh Photography
Art of Sensual Emotion
- STREET ART UTOPIA
More info. Let us begin with this words that come as a response to the photo above: "There´s tools and colours for all of us, to lend from nature to make the world more understandable and beautiful". 1# Click on a photo and you make it bigger and can post a comment on it. 2# Make sure that you read the story in the end! 3# Feel free to reblog this, only remember to link back to this post.
25 Abandoned Soviet Monuments that look like they're from the Future
These structures were commissioned by former Yugoslavian president Josip Broz Tito in the 1960s and 70s to commemorate sites where WWII battles took place (like Tjentište, Kozara and Kadinjača), or where concentration camps stood (like Jasenovac and Niš). They were designed by different sculptors (Dušan Džamonja, Vojin Bakić, Miodrag Živković, Jordan and Iskra Grabul, to name a few) and architects (Bogdan Bogdanović, Gradimir Medaković...), conveying powerful visual impact to show the confidence and strength of the Socialist Republic. In the 1980s, these monuments attracted millions of visitors per year, especially young pioneers for their "patriotic education." After the Republic dissolved in early 1990s, they were completely abandoned, and their symbolic meanings were forever lost.
Gerd Ludwig's 'Long Shadow of Chernobyl' project
Internationally-renowned photojournalist Gerd Ludwig has spent years documenting the aftermath of the Chernobyl nuclear disaster. In 1986, errors at the plant in Ukraine led to an explosion that ultimately caused over a quarter of a million people to permanently evacuate their homes to escape the radiation and radioactive fallout. Over the course of several trips to the site and the region for National Geographic Magazine in 1993, 2005, and 2011, Ludwig has amassed a documentary record of a people and a place irreparably altered by a tragic accident. His 2011 trip was partially funded by a Kickstarter campaign.
Recipe for Disaster « STEVEMCGHEEdotCOM
35 Beautifully Animated Photographs a.k.a Cinemagraphs
Cinemagraphs: Ani fotka, ani video | TimeKiller.cz
NG Photography Contest
Best Pictures Of The Decade: The Noughties
Amazing photos 2012
Is weather becoming more extreme?
National Geographic Traveler Magazine: 2012 Photo Contest
Portraits of Strangers
A Showcase of Portrait Photography
Tomasz Gudzowaty
Training For The 2020 Olympics
Brides & Widows
beautiful agony - facettes de la petite mort about
Amazing Photography by Marin Stefan
Never-before-seen photos from 100 years ago tell vivid story of gritty New York City
One Photographers Journey Around the World in Over 6,000 Photos - Video - The Atlantic - StumbleUpon