Python
python-on-a-chip - p14p for short.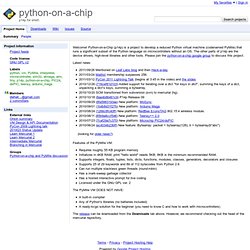 Welcome! Python-on-a-Chip (p14p) is a project to develop a reduced Python virtual machine (codenamed PyMite) that runs a significant subset of the Python language on microcontrollers without an OS. The other parts of p14p are the device drivers, high-level libraries and other tools.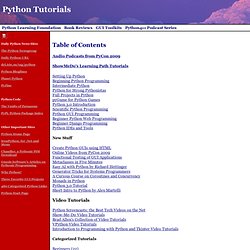 Audio Podcasts from PyCon 2009
Cours de Python
Cours de Python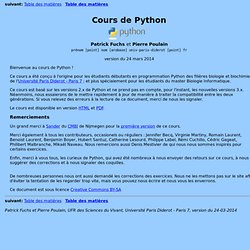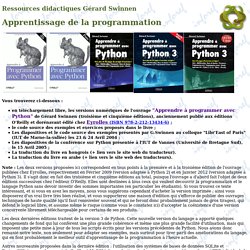 Ressources didactiques Gérard Swinnen
Livre Apprendre à programmer avec Python 3 - G. Swinnen - Avec plus de 50 pages d'exercices corrigés !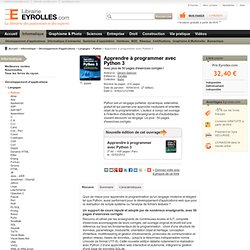 Quoi de mieux pour apprendre la programmation qu'un langage moderne et élégant tel que Python, aussi performant pour le développement d'applications web que pour la réalisation de scripts système ou l'analyse de fichiers textuels ? Un support de cours réputé et adopté par de nombreux enseignants, avec 50 pages d'exercices corrigés Reconnu et utilisé par les enseignants de nombreuses écoles et IUT, complété d'exercices accompagnés de leurs corrigés, cet ouvrage original et érudit est une référence sur tous les fondamentaux de la programmation : choix d'une structure de données, paramétrage, modularité, orientation objet et héritage, conception d'interface, multithreading et gestion d'événements, protocoles de communication et gestion réseau, bases de données... jusqu'à la désormais indispensable norme Unicode (le format UTF-8).