Théories et modèles pédagogiques
CONSTRUCTIVISME ou SOCIO-CONSTRUCTIVISME ?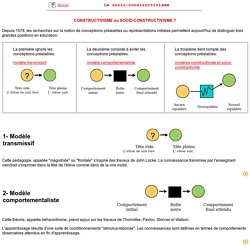 Taxonomie ou Classifiation éducative
Perrenoud - L'approche par compétences, une réponse à l'échec scolaire ?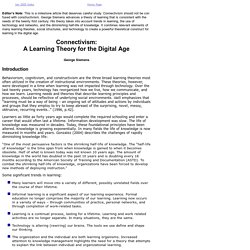 Editor's Note: This is a milestone article that deserves careful study. Connectivism should not be con fused with constructivism. George Siemens advances a theory of learning that is consistent with the needs of the twenty first century.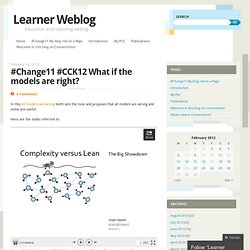 In this All models are wrong Keith sets the tone and proposes that all models are wrong and some are useful. Here are the slides referred to: Are models right or wrong?
CCK12 What if the models are right
lessons-learned-from-a-blended-learning-pilot4.pdf (Objet application/pdf)
18 jan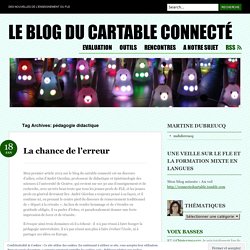 pédagogie didactique « Le blog du cartable connecté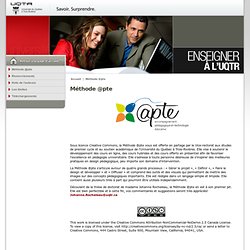 Sous licence Creative Commons, la Méthode @pte vous est offerte en partage par le Vice-rectorat aux études de premier cycle et au soutien académique de l'Université du Québec à Trois-Rivières. Elle vise à soutenir le développement des cours en ligne, des cours hybrides et des cours offerts en présentiel afin de favoriser l'excellence en pédagogie universitaire. Elle s'adresse à toute personne désireuse de s'inspirer des meilleures pratiques en design pédagogique, peu importe son domaine d'intervention.
Méthode apte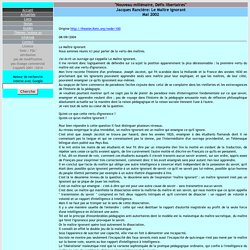 Submitted by Bojana Cvejic on Mon, 08/09/2004 - 20:23.
Le design pédagogique et les modes d'interaction dans l'éducation à distance
Le béhaviorisme Thorndike et Skinner Edward Lee Thorndike (31 août 1874 - 9 août 1949) est un psychologue américain, précurseur du béhaviorisme. Il est notamment connu pour ses recherches sur l'intelligence animale et en psychologie de l'éducation. Les 2 lois de l'apprentissage :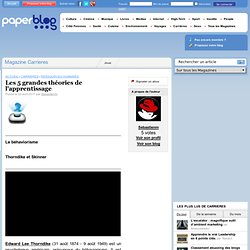 Le modèle pédagogique de BRIEN by Johanne Rocheleau on Prezi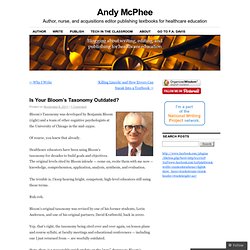 Bloom's Taxonomy was developed by Benjamin Bloom (right) and a team of other cognitive psychologists at the University of Chicago in the mid-1950s.
Andy McPhee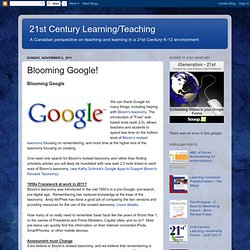 Blooming Google
Blooming Google!
VisualBlooms - HOME
A statement of a learning objective contains a verb (an action) and an object (usually a noun). The verb generally refers to [actions associated with] the intended cognitive process. The object generally describes the knowledge students are expected to acquire or construct. (Anderson and Krathwohl, 2001, pp. 4–5) The cognitive process dimension represents a continuum of increasing cognitive complexity—from remember to create. Anderson and Krathwohl identify 19 specific cognitive processes that further clarify the bounds of the six categories (Table 1).