High resolution textures
textures
Metal Texture Pack – 47 Free Images
This collection of metal textures includes 47 high quality images at 300 DPI. Some of the textures are dirty, cracked, and rusted. These images go great with any grunge style design. As with all of our resources, personal and commercial use is welcomed and encouraged!Please help us out by retweeting this post. Thank you!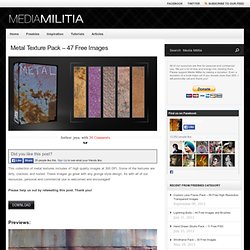 Download these 21 rust textures for free and use them in your next design. They are dirty, scratched up, smeared, and cracked. All the images are high quality around 3800 pixels wide.
Rust Textures Pack – 21 Free Images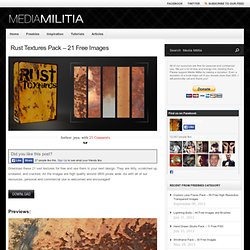 Textures | The Roxor | Design blog for resources and inspiration
Paper textures are always useful, whether you're designing a website, poster or wallpaper. Correct use of textures can give your design something extra. But some designers are having trouble finding a texture in the right color and size.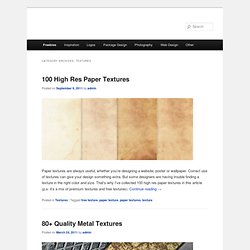 Tools | Photoshop,Illustrator,3d and graphic design tutorials at GraphicTutorials.net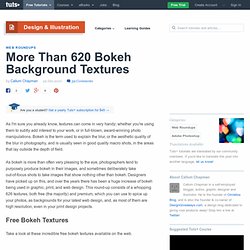 More Than 620 Bokeh Background Textures
As I'm sure you already know, textures can come in very handy; whether you're using them to subtly add interest to your work, or in full-blown, award-winning photo manipulations. Bokeh is the term used to explain the blur, or the aesthetic quality of the blur in photography, and is usually seen in good quality macro shots, in the areas that lay outside the depth of field. As bokeh is more than often very pleasing to the eye, photographers tend to purposely produce bokeh in their images, and sometimes deliberately take out-of-focus shots to take images that show nothing other than bokeh. Designers have picked up on this, and over the years there has been a huge increase of bokeh being used in graphic, print, and web design.