Sides and Snacks
Bread, Cakes And Ale | A topnotch WordPress.com site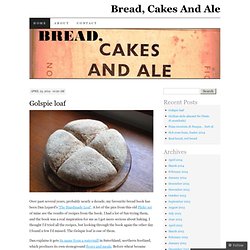 I love the city of Nelson, in Tasman Bay at the top of NZ's South Island. It has a cathedral and a royal edict, so it can call itself a city, but really it's just a quiet small town. When I lived in NZ in my mid-twenties, it was where I came for a break from the intensity of the sandfly infested, bush-clad hills and cliffs of the Buller Gorge, with its reliable rains and very short window of sunlight opportunity in the winter.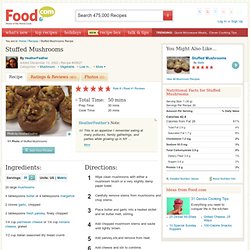 Stuffed Mushrooms Recipe - Food.com - 48627
5 star all the way , seved these as part of my Sunday Brunch- I loved the crunch from the combination of the crumbs and the cheese. My mushrooms were very large (only one per person) and quite thick so I partially cooked them in the butter along with the garlic & mushroom stems, just browned the bottom and the tops before stuffing them. I sprinkled a little extra cheese on top for the last 5 minutes, under the broiler - but be careful they brown quickly.. Used fresh (this year's crop) garlic and Parmesan cheese. This is a winner thanks Heather Feather
Hot Spinach and Artichoke Dip Recipe : Alton Brown
Easy Lemon Dill Potato Salad
Yesterday marked the first day of Chinese new year….. the Year of Rabbit.Xin Nian Kuai Le—may this year of rabbit bring in Joy, happiness and prosperity to you all…` So I decided to celebrate the New Year by cooking one of my favorite Chinese snack, Sesame balls I have tasted two versions of sesame balls,one filled with red bean paste n the other with cooked mung beans.. I am sticking with Mung bean filing .. The crispiness from Sesame..Chewiness from the Glutinous rice..and the sweetness of beans...it tastes soo yumm when you bite into this delectable snack.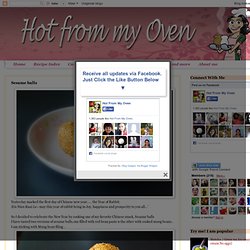 Sesame balls | Hot from my oven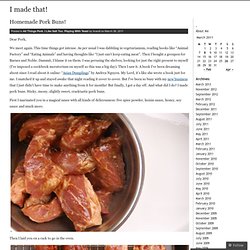 Dear Pork, We meet again. This time things got intense.
Finally I made the Red bean bao..This has been in my todo list for a long long time! I am a big fan of the light and sweet steamed buns, every time I have it for breakfast I always wonder why I haven't ever tried making this! As always I chose the easy method and got the readymade red bean paste .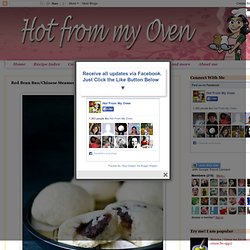 Red Bean Bao/Chinese Steamed Bun [With step by step photos] | Hot from my oven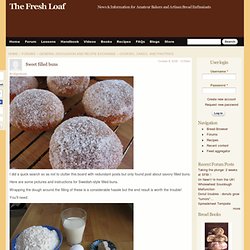 I did a quick search so as not to clutter this board with redundant posts but only found post about savory filled buns. Here are some pictures and instructions for Swedish-style filled buns. Wrapping the dough around the filling of these is a considerable hassle but the end result is worth the trouble! You'll need:
This week we're turning away from all the holiday sweets to cook up some classic winter comfort food — food that is a little indulgent, perhaps, but nourishing nonetheless. And I couldn't let the week go by without looking back at one of my favorite biscuit-y breads from childhood: Butter dips! Have you ever made these ultra-quick, ultra-easy biscuits? They're cloudlike and fluffy, with golden bottoms from baking in a pool of butter. Heavenly! Butter dips are an old Betty Crocker classic.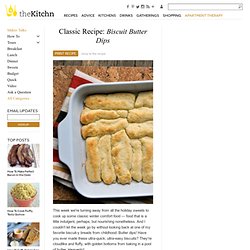 Classic Biscuit Recipe: Butter Dips | Apartment Therapy The Kitchn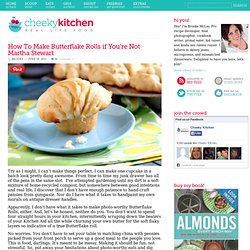 Try as I might, I can't make things perfect. I can make one cupcake in a batch look pretty dang awesome. From time to time my junk drawer has all of the pens in the same slot.
Cheeky Kitchen » How To Make Butterflake Rolls if You're Not Martha Stewart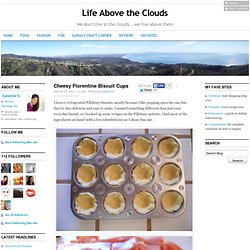 March 22, 2011 1:37 pm · Posted by Lauren G I looove refrigerated Pillsbury biscuits, mostly because I like popping open the can, but they're also delicious and easy to make. I wanted something different than just your everyday biscuit, so I looked up some recipes on the Pillsbury website.
Have you given up on making biscuits? Do they seem like too much trouble for the end result? I was kinda in that boat.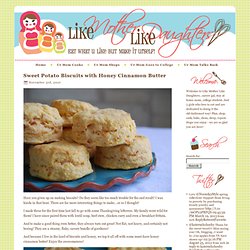 Flour Tortillas
When I was growing up in South Texas we had this neighbor who would, on Saturday afternoons, make her tortillas for the week. Believe me, I made friends with her children so I could make myself available for tortilla day. I think she enjoyed my enthusiasm and always had a few extra tortillas for me to take home. They were sublime! My family would fight over them, and no matter how many she sent home with me they were always gone before dinner.
Greek Orzo Pasta Salad
If you saw Ole's Greek burger post, you may have been left wondering what kind of summer salad you'd pair that with. (I know you were.) It's not like a regular, ol' creamy coleslaw would do the trick there.
No Weird Stuff Simple Potato Salad
Calypso Sweet Potato-Fruit Salad Recipe - Food.com - 373500
I'm totally ready for fall. I'm ready for super comforting meals that I get to eat while sitting at home, in my sweat pants, with my slippers on! And I'm ready for Thanksgiving. Too soon perhaps?
My friend Donna Natale Mason…what can I say other than that Texas is not nearly as colorful without her? She is a vibrant, loud, gorgeous bit of Texas stomping through the snow in Indiana in red cowboy boots. We were debutantes together in Wichita Falls and she keeps threatening to come back to Texas and have a get together where we all wear our (very small sized yet shockingly poufy) deb dresses and eat lots of food and tell raunchy jokes. In the meantime she has given me a very decadent, yet simple recipe that is dear to her heart. You know I have a soft spot for recipes that are truly an embodiment of love. This recipe not only yields a baked mashed potato dish that will make you tear up with delight, but the story behind it will make you a little weepy, as well.
Horseradish and Dill Cream Cheese Mashed Potatoes
A Cozy Kitchen » Portobello Fries
Green Bean Fries
Homemade Onion Rings « Straight from the Farm