SUSTAINABILITY
Sustainable Man | Promoting Sustainable Lives & Communities
PRESS RELEASES - Press release - Speech: Sustainability and reporting: Europe at the forefront
European Commission Michel BARNIER European Commissioner for the Internal Market and Services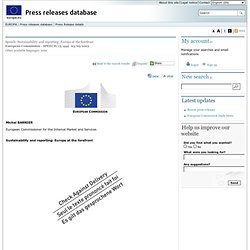 The Sustainability Umbrella.
Company Information | About Us | World Centric
Our Vision and Mission Our vision is a just and sustainable world. We work to reduce enivornmental degradation and economic injustice through education and social enterprises.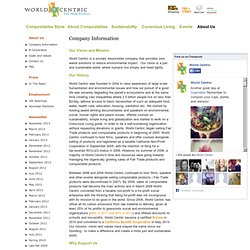 www.alcoa.com/sustainability/en/pdfs/2011_Sustainability_Highlights_Report.pdf
Wanda Organic | Soil & Plant Health.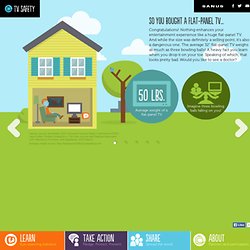 Congratulations!
puntmuragl.org | coming soon
sustainability_text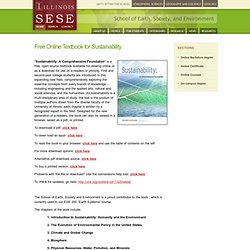 "Sustainability: A Comprehensive Foundation" is a free, open-source textbook available for viewing online or as a download for use on e-readers or printing. First and second-year college students are introduced to this expanding new field, comprehensively exploring the essential concepts from every branch of knowledge – including engineering and the applied arts, natural and social sciences, and the humanities. As sustainability is a multi-disciplinary area of study, the text is the product of multiple authors drawn from the diverse faculty of the University of Illinois: each chapter is written by a recognized expert in the field. Designed for the new generation of e-readers, the book can also be viewed in a browser, saved as a pdf, or printed.
Introduction to Sustainability
www2.iynf.org/sites/default/files/GTB_web.pdf
Sustainable Solutions Tour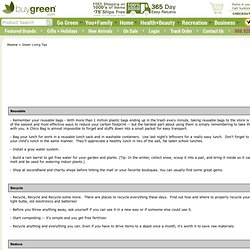 Green Living Tips - BuyGreen.com - Your Trusted Source for Green and Eco-Friendly Products
- Instead of meeting with clients use your smart phones power and have some "face time" with them without leaving your office. - Use a bike for short trips.
GBTV was created as a hands-on vehicle, providing case study applications to help both professional builders and consumers wade through the ever-growing list of sustainable products and services available. It is a journey for all of us and one that we love; from exploring different solar products and seeing what works best in each situation to finding the latest recycled material for beautiful, yet durable flooring.
About | Green Build TVGreen Build TV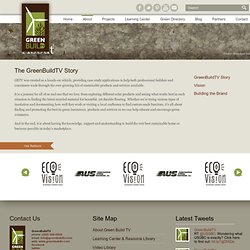 Sustainable denim manufacturing process creates 'green' jeans
June 19, 2012 — Like sausage, making denim jeans isn't pretty.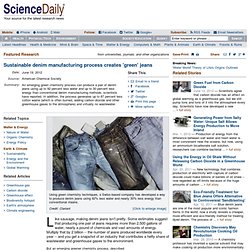 Knowledge database
Action for a sustainable world
The Challenge of Rudolf Steiner - Trailer on Vimeo
Welcome to the Sustainable Business Leader Program! | Sustainable Business Leader Program
Welcome to YouTube!
GlobeForum's Channel
Green News and Opinion on The Huffington Post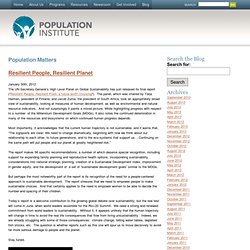 The UN Secretary-General's High Level Panel on Global Sustainability has just released its final report ("Resilient People, Resilient Plant: a future worth choosing").
Resilient People, Resilient Planet-- Population Matters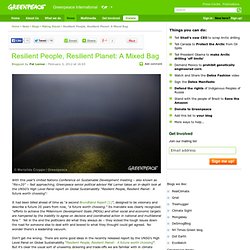 Resilient People, Resilient Planet: A Mixed Bag
With this year's United Nations Conference on Sustainable Development meeting – also known as "Rio+20" – fast approaching, Greenpeace senior political advisor Pat Lerner takes an in-depth look at the UNSG's High Level Panel report on Global Sustainability "Resilient People, Resilient Planet: A future worth choosing":
www.un.org/wcm/webdav/site/climatechange/shared/gsp/docs/GSP1-6_Background on Sustainable Devt.pdf
IDEAS: International Journal of Sustainable Development, Inderscience Enterprises Ltd
Sustainability...Your Competitive Advantage
International Center for Sustainable Development (ICSD)
United Nations Sustainable Development
Green & Sustainable Business News | Triple Pundit
eco3P.com (eco3p) on Twitter
Hungary has taken a bold stand against biotech giant Monsanto and genetic modification by destroying 1000 acres of maize found to have been grown with genetically modified seeds, according to Hungary deputy state secretary of the Ministry of Rural Development Lajos Bognar.
Hungary Destroys All Monsanto GMO Corn Fields
Sustainability is cost efficient
EARTH CHALLENGE
Hello, we're Virgin Unite, the non-profit foundation of the Virgin Group. We unite great people and entrepreneurial ideas, reinventing how we live and work to help make people's lives better. We believe business can and must be a force for good in the world – and that this is also good for business! How do we do it? First up, we incubate new approaches to leadership such as The Elders, Carbon War Room and The B Team and lead the debate, amplifying Richard's voice on issues that are important to the world.
Virgin Unite - The non-profit foundation of the Virgin group
www.oecd.org/dataoecd/49/62/43727136.pdf
Documents and Background papers | Related links | Presentations This Forum organised by the OECD took place on 4-5 November 2009 in the OECD Conference Centre, Paris, France.
Global Forum on Environment on Eco-Innovation
Expert Group members
Martin Charter is the Director of The Centre for Sustainable Design (www.cfsd.org.uk) at University for the Creative Arts (UCA) and a former Visiting Professor of Sustainable Product Design at UCA before joining full-time. Since 1988, he has worked at director level in 'business and environment' issues in consultancy, leisure, publishing, training, events and research.
Laboratories for the 21st Century (Labs21): Home Page
Midwives catch babies.
Green Planet Monitor
Global Green USA
www.epa.gov/r5water/si/pdf/SI Forum Attendee List.pdf
www.ncsafewater.org/Pics/Training/AnnualConference/AC09TechnicalPapers/AC09_SpecialTopics/ST_T.PM.5.00_DAmato.pdf
Integrating Water Infrastructure in a New Paradigm for Sustainable, Resilient Communities