Diagrams & charts tools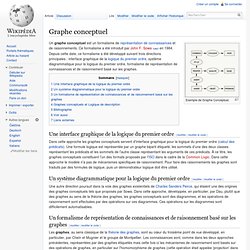 Graphe conceptuel
Un article de Wikipédia, l'encyclopédie libre. Exemple de Graphe Conceptuel. Un graphe conceptuel est un formalisme de représentation de connaissances et de raisonnements. Ce formalisme a été introduit par John F. Sowa (en) en 1984.
Ready-made thinking guides Map your ideas Blank template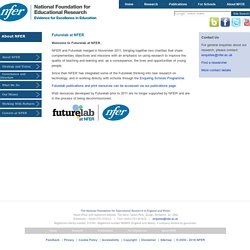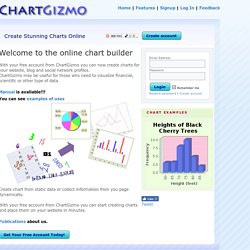 With your free account from ChartGizmo you can now create charts for your website, blog and social network profiles. ChartGizmo may be useful for those who need to visualize financial, scientific or other type of data. Manual is avaliable!!! You can see examples of uses
Visualisation tools resource list, Anthony Judge and Nadia McLaren — The Nautilus Institute
Resources Stephen Davies, Javier Velez-Morales & Roger King. Building the Memex Sixty Years Later: Trends and Directions in Personal Knowledge Bases. 2005 Resources on mind mapping packages, include: Resources on concept mapping include: Resources on network visualization include: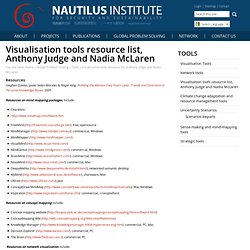 Category:Diagrams
We've redesigned the entire diagramming process to make it as easy as possible. Make flow charts, wireframes, mind maps, and org charts. Try it now Sign up free Diagramming Software Drag and drop shapes onto the canvas to startflowcharting and mapping out a process.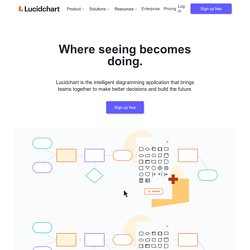 How to choose the good chart ? - Information Management - Thoughts & Tools
The next time you face this question, the following chart can help you find your way. It shows the logical steps to find an appropriate chart. Whether you want to show a composition, a distribution, some relationship or if you want to compare some item, you will pick up a specific chart. It will be further determined by the time range, the number of items, … All in all, an awesome summary. Start from the center and follow the lines…