Book Lists
This list is a composite of four earlier lists compiled by the Modern Library, the Library Journal, Koen Book Distributors, and students of the Radcliffe Publishing Course, each of which purports to identify the best twentieth century fiction written in English. It was compiled in hope of arriving at a more comprehensive view of what the century's best fiction actually is. For more on the genesis of this project, see the column I wrote about it for the now defunct web journal Calliope.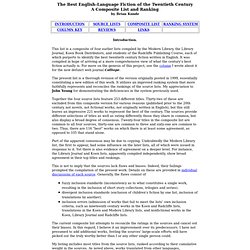 The Best English-Language Fiction of the Twentieth Century - Introduction
Los más vendidos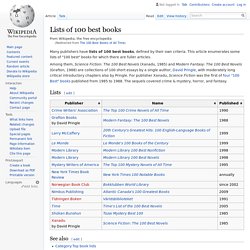 The 100 Best Books of All Time
The World Library is a list of the 100 best books, as proposed by one hundred writers from fifty-four different countries, compiled and organized in 2002 by the Norwegian Book Club.
Catalog your books online
Got another book report to do? English teachers have the inconsiderate habit of assigning mammoth-sized works of literature to read and then actually expecting you to do it.
Book-A-Minute Classics
Créer un site gratuitement Close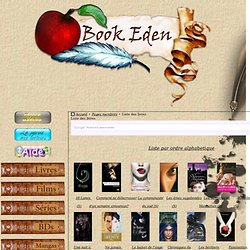 Bookeden : Liste des livres
Etudes de lettres
Lecture
The Book Seer | What should I read next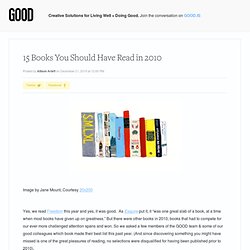 15 Books You Should Have Read in 2010 - Culture - GOOD
Image by Jane Mount, Courtesy 20x200 Yes, we read Freedom this year and yes, it was good. As Esquire put it, it "was one great slab of a book, at a time when most books have given up on greatness."
The 100 best books of all time - 'Medea,' by Euripides
With Harry Potter and the Half Blood Prince coming out in the U.S. later this week, it's time to out myself as a Slytherin Supporter. Maybe you already knew that. Nothing against Gryffindors - I'm no Voldemort or anything - but I always tend to like the villains a little more than the do-gooders. To celebrate Harry and Co.'
mental_floss Blog » The Quick 10: 10 Things You Probably Didn't Know About Harry Potter
Top 10 Most Disturbing Novels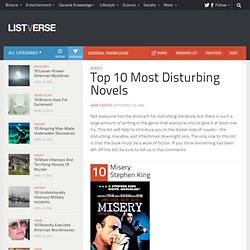 Books
Background[edit]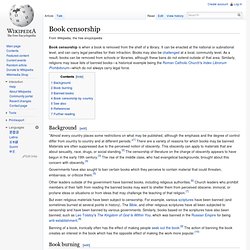 List of books banned by governments
Free Online Literature and Study Guides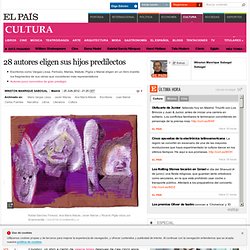 Este es un viaje a los aleph de 28 escritores a través de sus propias voces. A los lugares elegidos por ellos por condensar lo más representativo, logrado, emblemático o preferido de su creación literaria. Todo en 757 páginas a bordo de Mil bosques en una bellota (Duomo), un libro a cargo de Valerie Miles después de casi cinco años en los que convenció a estos escritores de crear una especie de autorretrato literario.
28 autores eligen sus hijos predilectos
58 Classic Novels In 33 Words Or Less & Clutch Blog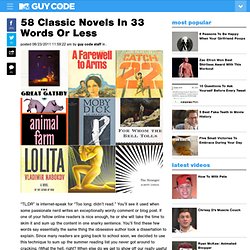 "TL;DR" is internet-speak for "Too long; didn't read." You'll see it used when some passionate nerd writes an exceptionally wordy comment or blog post. If one of your fellow online readers is nice enough, he or she will take the time to skim it and sum up the content in one snarky sentence.
Print - The 75 Books Every Man Should Read
Print - The 75 Books Every Man Should Read
Recently, someone asked Reddit for a list of the best science fiction books of all time.
The Best Science Fiction Books (According to Reddit)
Blue Fairy Book
100 Must Read Books: The Man's Essential Library
Written by: Jason Lankow, Ross Crooks, Joshua Ritchie, and Brett McKay Photo by the nonist There are the books you read, and then there are the books that change your life. We can all look back on the books that have shaped our perspective on politics, religion, money, and love.
Bibliothèque Team Alexandriz
Petite bibliothèque virtuelle entre amis
mes livres
30 Very Funny Books--Seriously
Godchecker.com - Your Guide To The Gods
Neil deGrasse Tyson Lists 8 (Free) Books Every Intelligent Person Should Read
Top "Must Read" Novels | thebookwormchronicles.com
Bibliopedia
The 13 scariest books of all time NOT written by Stephen King
Free Online Literature and Study Guides
7 Books We Lost to History That Would Have Changed the World
50 Fascinating Things I've Read Lately
10 Books Taboo for Their Time - ELLE
Seven books you HAVE to read before you finish university » GoodbyeBoredom.com
30 Books Everyone Should Read Before Their 30th Birthday
Best Sellers - The New York Times
Book-A-Minute
Books, Poetry & Writing
Literary Locations | World Reviewer
The Best Science Fiction Books (According to Reddit) - StumbleUpon
Great Books Index
108 libros periodísticos recomendados | La Columna Quinta
Book-A-Minute Classics
Les 500 meilleurs livres choisis par les internautes
6 Books Everyone (Including Your English Teacher) Got Wrong | Cracked.com
The 13 scariest books of all time NOT written by Stephen King | Blastr - StumbleUpon
What 10 Classic Books Were Almost Called
Libri | Autori M
Keeping Track of Reading Habits With a 'Book of Books'
50 Most Influential Books of the Last 50 (or so) Years
- StumbleUpon
The 100 Best Books of All Time
The Top 10 Banned books of all time - ShortLists
25 Spectacular Movies You (Probably) Haven't Seen
Classics - A Nerd's Guide to Reading
Rereading: authors reveal their literary addictions | Books | The Observer
Best Books of the 20th Century (3861 books)
Libros más vendidos | Libros recomendados | Libros más leídos
Top 100
Best Utopian and Dystopian Fiction (1124 books)
Setting Book Lists
The 50 SF Books You Must Read
Never Let Me Go | Top 10 Novels of the 2000s | Entertainment | TIME.com#never-let-me-go-2005-by-kazuo-ishiguro-2
FullBooks.com - Thousands of Full-Text Free Books
Choice Awards: Best Books of 2011
50 Most Influential Books of the Last 50 (or so) Years
30 Very Funny Books--Seriously | Psychology Today
The Top 10 Banned books of all time - ShortLists - ShortList Magazine - StumbleUpon
Top 10 Novels of the 2000s | Entertainment | Never Let Me Go | TIME.com - StumbleUpon
Top 10 Most Controversial Works of Literature | Musing Mainiac
15 Books You Should Have Read in 2010 - Culture - GOOD - StumbleUpon
Print - The 75 Books Every Man Should Read - Esquire - StumbleUpon
Brain Pickings