Photoshop & others
8500+ Free Photoshop Brushes. Weekly Roundup from DesignFloat | DesignFloat Blog
Achieving a Vintage Look Through Color Tones in Photoshop CS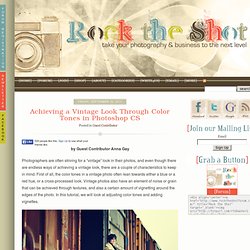 by Guest Contributor Anna Gay Photographers are often striving for a "vintage" look in their photos, and even though there are endless ways of achieving a vintage look, there are a couple of characteristics to keep in mind. First of all, the color tones in a vintage photo often lean towards either a blue or a red hue, or a cross-processed look.
Photoshop effects: how to make high-key portraits and film noir-style photos Using just one image, we'll show you how you can create two different portraits that are the polar opposite in style.
100 free textures for photo editing in Photoshop | Techniques | PhotoRadar - StumbleUpon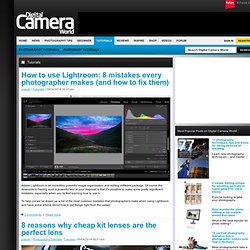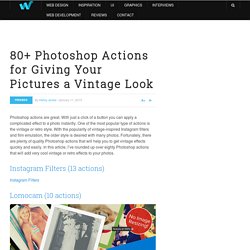 Photoshop actions are great. If you're not familiar with actions, they are simply prerecorded adjustments made to a Photoshop file that can be saved and applied to other projects.
vintage
80+ Photoshop Actions for Giving Your Pictures a Vintage Look | Freebies - StumbleUpon
25 Excellent Photoshop Texture Tutorials | Vandelay Design Blog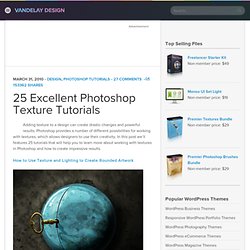 Adding texture to a design can create drastic changes and powerful results. Photoshop provides a number of different possibilities for working with textures, which allows designers to use their creativity.
Let me explain what this page is all about. It's always our mission to make your browsing easier.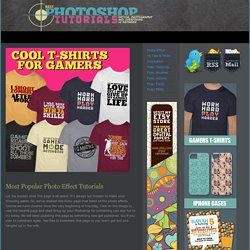 Most Popular Photo Effect Tutorials | Photoshop Tutorials - StumbleUpon
Free High Resolution Textures - gallery - StumbleUpon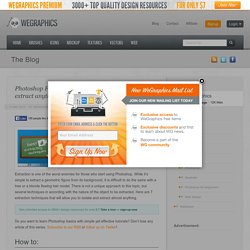 Photoshop For Beginners: 6 techniques to extract anything from its background
This is the second of a series of tutorials thought for Photoshop beginners.
48 Brilliant Free Fonts For Logo And Web Designers In 2010 | Little Box Of... - StumbleUpon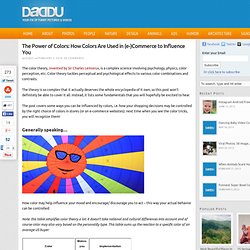 The Power of Colors: How Colors Are Used in (e-)Commerce to Influence You
The color theory, invented by Sir Charles Lemieiux , is a complex science involving psychology, physics, color perception, etc.
A few weeks ago we published a post, Learn Photoshop, that included links to well over 100 resources for mastering the basics of Photoshop and the use of the various tools. In response to reader request, we're publishing this post to help designers who want to get started with Adobe Illustrator, or maybe just sharpen their existing skills.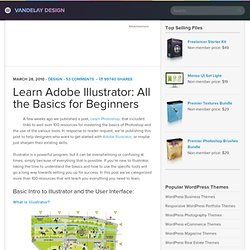 Learn Adobe Illustrator: All the Basics for Beginners | Vandelay Design Blog
Amazing &Creative Photo Manipulations by Christoper Gilbert ~ SpicyTec! - StumbleUpon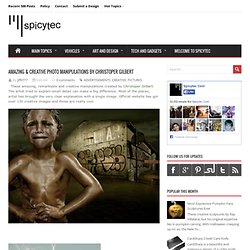 We have been serving lots of ideas and designs since 2009.
Amazing &Creative Photo Manipulations by Christoper Gilbert ~ SpicyTec!
In order to create a , you do not need to be an expert photographer or own expensive photography equipment.
My Photography Tutorials - 360 Degree Reverse Photography - Gallery - StumbleUpon
30 Watercolor Tutorials and Brush Sets for Photoshop - StumbleUpon
Through the use of brushes and various combinations of often pastel and neutral colors, creating that digital watercolor style in Photoshop can be a fun and rewarding experience. If you're interested in creating this technique, try following along with one of the many tutorials listed below. To help you gather resources, I've also included 15 of some of the best Photoshop watercolor brush sets available, located just below the tutorial roundup.
Fonts
faces
Color Hunter - color patterns
color patterns ans ideas
texturas
watch?v=dY1Lr-yGtd8 from youtube.com - StumbleUpon