Rezepte
Chinese Crispy Fried Tofu with Sweet Chili Sauce Recipe. It feels like yesterday, but the memory is fresh.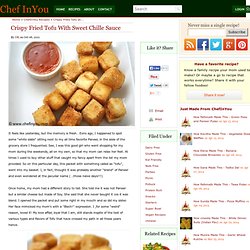 Eons ago, I happened to spot some "white slabs" sitting next to my all time favorite Paneer, in the aisle of the grocery store I frequented. See, I was this good girl who went shopping for my mom during the weekends, all on my own, so that my mom can relax her feet. At times I used to buy other stuff that caught my fancy apart from the list my mom provided.
The Portal Two (Portal 2 cocktails) Ingredients:... The Portal Two (Portal 2 cocktails) Ingredients:Blue CuracaoVodkaLemonade CointreauRum Orangina Small tumblers Directions: "This drink is, of course, designed to resemble the two coloured portals from the excellent sci-fi puzzle game.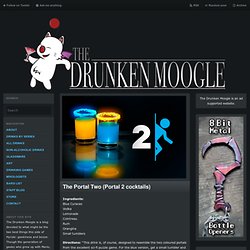 For the blue version, get a small tumbler and pour in 10ml of Blue Curacao, 10ml of vodka and top up with lemonade. For orange you'll need another tumbler, this time filled with 10ml of Cointreau, 10ml of rum and Orangina. Stay hungry, my friends. Homemade Snickers Bars. Insanity.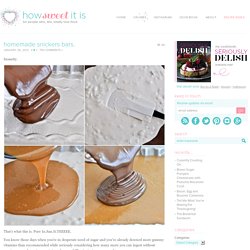 That's what this is. Pure In.San.It.TEEEEE. You know those days when you're in desperate need of sugar and you've already downed more gummy vitamins than recommended while seriously considering how many more you can ingest without causing severe harm to your internal organs? They're just so gooooood. Well… in that case you should make some homemade snickers bars. The Ultimate Vegan Baking Cheat Sheet. Food Pyramid Submissions. The MacGuffin Muffin. Nutella Mug Cake.
I have been experimenting with different mug cakes every since I heard about them about a year ago.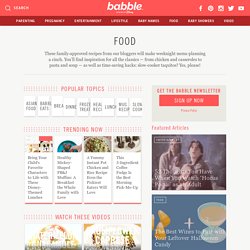 None of them have been winners. They were either too chewy, too dry, or not sweet enough. Well, I continued experimenting, and thought why not add some decadent Nutella into the mix. Lunch Recipes: Vegetarian Lunch Sandwich Recipes - Martha Stewart. Homemade Twix Candy Bar Recipe. I love Twix candy bars, but I'm not crazy about all the additives.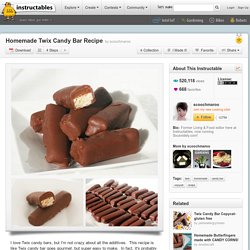 This recipe is like Twix candy bar goes gourmet, but super easy to make. In fact, it's probably the easiest copycat candy bar recipe I've made! I fiddled with this recipe quite a bit. The problem is in the shortbread. That's what makes or breaks a homemade Twix bar in my opinion. Slutty Brownies. Now I don't want to over sell this, so I'm going to be conservative and simply say, that these are...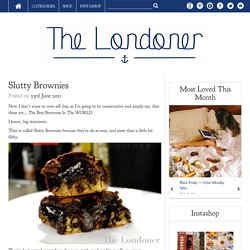 The Best Brownies In The WORLD. I know, big statement. Get your cook on. SMN_NEW_DandelionWineMAY10.gif (GIF Image, 1288x754 pixels) A brownie by any other name… Love brownies.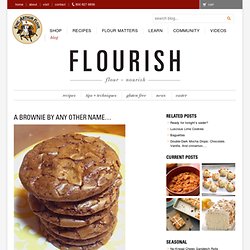 Love their shiny, flaky top that shatters into micro-thin shards that shower onto your fingers as you eat. Love their dark, gooey center. Their "chocolate nirvana" flavor. 2AM Chili. How To Cook Perfect Rice Without A Rice Cooker (and store it for months) Rice Balls I have been getting a lot of questions about rice lately, and I am not surprised.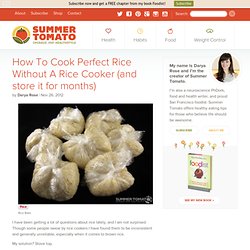 Though some people swear by rice cookers I have found them to be inconsistent and generally unreliable, especially when it comes to brown rice. My solution? Very Easy to Make Christmas Candy. These are super easy candy recipes.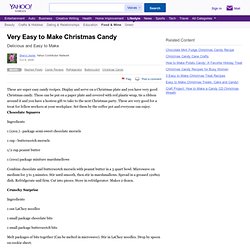 Display and serve on a Christmas plate and you have very good Christmas candy. These can be put on a paper plate and covered with red plastic wrap, tie a ribbon around it and you have a hostess gift to take to the next Christmas party. Cheesecake Stuffed Strawberries. Cheesecake Stuffed Strawberries These cheesecake stuffed strawberries are the perfect dessert treat!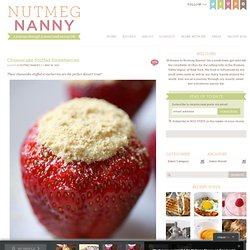 Can I just say that I have died and gone to heaven. Cheesecake stuffed strawberries….how have I not made these before?! I'm serious. They are amazing! Three Safe-to-Eat Cookie Doughs: Chocolate Chip, Sugar, and Cake Batter! I'm siiiiick. If you follow Willow Bird Baking on Facebook or Twitter (you do, right?) , you've probably heard me whining about it lately (okay, maybe this isn't the best way to encourage you to follow). It started with a sore throat and has turned into a beastly, phlegmatic ogre of a cold that has taken up residence in my chest and commenced hanging draperies and such. I have protested this development with various hot teas, soups, and my favorite home remedy suggested by readers: complaining. Skittles Vodka Tutorial. Curry and Maple Sweet Potato Soup (Vegan) Photo: Jerry James Stone I love sweet potatoes. For one, they cook a lot faster than regular potatoes (I'm impatient!) And they have so much more natural flavor that you rarely have to modify them.
However, the root works especially well with certain flavors, such as curry and maple. Stay warm with this fall soup. Pepperoni Pizza Monkey Bread. How do you make bread even better? You stuff it with pepperoni and cheese. Then, you bake it in a bundt pan that allows you to pull off little chunks and dip them in pizza sauce. This is the perfect thing to bring to a party (and I did, where it disappeared quickly!) Or to eat during a football game.
---