Sewing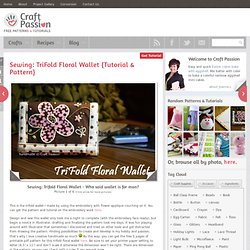 This is the trifold wallet I made by using the embroidery with flower applique couching on it.
grey luster girl: Short Sleeve Drape Front Cardigan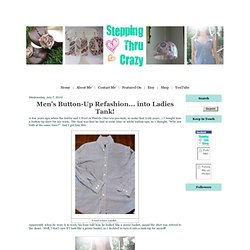 A few years ago, when the hubby and I lived in Florida (this was pre-kids, so make that 5-ish years...) I bought him a button-up shirt for his work.
If you want to learn how to make your own clothes, you have come to the right place!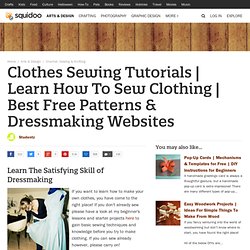 If your a sewing newbie, please check out week 1(envelope pillow) and week 2 (easy bubble skirt) . I've structured this series, so each week builds on previous weeks' lessons.
How to Sew a professional seam w/ out a serger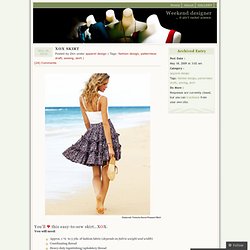 Featured : Victoria Secret Peasant Skirt You'll ♥ this easy-to-sew skirt…X O X. You will need :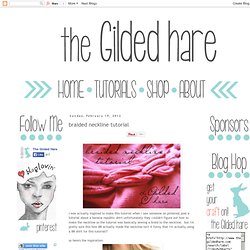 i was actually inspired to make this tutorial when i saw someone on pinterest post a tutorial about a banana republic shirt-unfortunately they couldn't figure out how to make the neckline so the tutorial was basically sewing a braid to the neckline. but i'm pretty sure this how BR actually made the neckline-isn't it funny that i'm actually using a BR shirt for this tutorial??
The Gilded Hare: braided neckline tutorial
High-Waisted Pencil Skirt with Bow : CraftHabit.com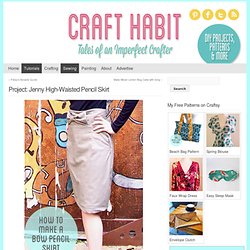 If you dig through my Pinterest boards , you'll easily find one entitled "The Look" which is chalk full of pencil dresses, tailored clothing, and high waisted skirts. There's one skirt in particular that I've found inspiring, those with an adorable bow on the front.
Juliana
A versatile scarf with sleeves.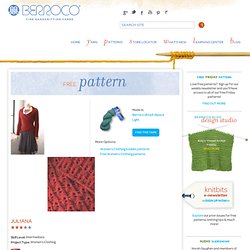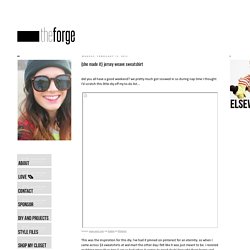 did you all have a good weekend?
DIY LBD #2 - Gucci Inspired Tassel & Rope Dress
I actually took a picture of the giant pile of sweatpants that I usually sleep in, but it's too embarrassing to share. Point is, I'm trying to cute up the whole sleep situation with some quick sewing projects.
Operation Sleep Cute: Sleep Shorts
Blue Bodice Ruffle Dress
I made this over a month ago before I could document the steps for this dress.
GC Home | Register | Shop | Learn | Business | Around Town | Info Supplies & Cutting
ultimate tank
50s Vintage Style Dress "Ava" | Natasha Bailie Vintage Clothing Company