Interesting reads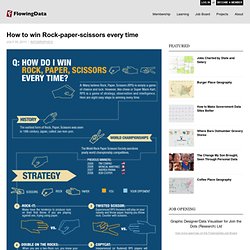 How To Win Rock Paper Scissors
I admit it.
Short Stories that Will Leave You Smiling, Crying and Thinking
2010 DARWIN AWARDS
Eighth Place In Detroit, a 41-year-old man got stuck and drowned in two feet of water after squeezing head first through an 18-inch-wide sewer grate to retrieve his car keys. Seventh Place
Myth #1 – Introverts don't like to talk.This is not true.
Myths about Introverts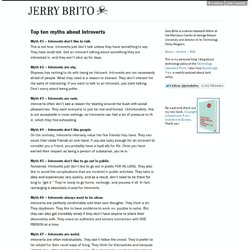 Introduction 1.
Body Language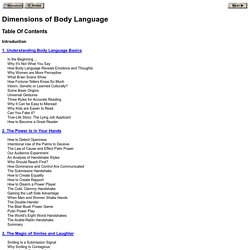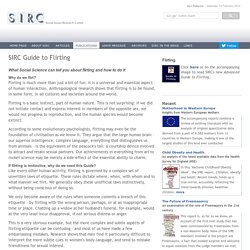 Guide to flirting
Why do we flirt?
Life line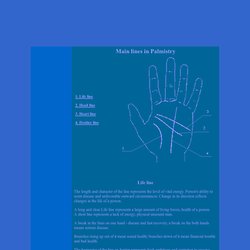 Palmistry
Bizarre Mental Delusions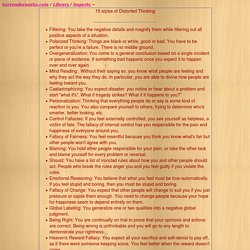 15 styles of Distorted Thinking Filtering: You take the negative details and magnify them while filtering out all positive aspects of a situation.
Styles of Distorted Thinking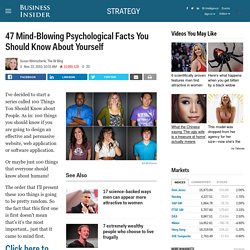 Psychology-Proven Facts You Should Know About Yourself
WHAT YOU ARE ABOUT TO READ IN THE NEXT PARAGRAPH IS COMMONLY BELIEVED, BUT NOT TRUE – You read by recognizing the shapes of words and groups of words.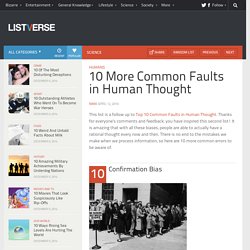 Humans
Common Faults in Human Thought
Death Trivia
Human World The women of the Tiwi tribe in the South Pacific are married at birth.
Human World
Asian Parenting
Personalilty and Intellegience Tests
Here's a photo coincidence on the lines of the post I published called Photo Taken Of Father Showed His Missing Daughter. I came across this new one by chance on a video from WXII 12 TV . The odds against this coincidence happening must be millions to 1.
Married Couple In The Same Photo As Children
First Contact With Aliens
Insane Coincidences You Wont Believe Actually Happened
Different Ways to Lace Shoes
One thing that fascinates me is performing mental math. Being able to quickly perform additions, subtraction, multiplications etc is a good way to impress your friends. The problem is, I'm not a math genius, and I don't know much behind simple arithmetic.
Mental Math Tricks
Either I had a really short attention span as a kid and never made it past the first verse of a song (which is entirely possible), or there are some obscure lyrics to the songs we all know and love.
Little Known Verses Of Children's rhymes
Interesting Unknown Facts
An Essay by Einstein: The World As I See It
"How strange is the lot of us mortals! Each of us is here for a brief sojourn; for what purpose he knows not, though he sometimes thinks he senses it.
In an increasingly globalized world, it's still sometimes shocking to see just how disparate our lives are compared with other human beings around the world. A book of photographs by Peter Menzel called "Hungry Planet: What the World Eats" ("©Peter Menzel www.menzelphoto.com. Ten Speed Press, published in 2005) makes a relevant point with great irony: at a time when hundreds of millions of people don't have enough to eat, hundreds of millions more are eating too much and are overweight or obese.
Global Food Disparity:
How Segregated Is Your City?
Extraordinary Things Happening Right Now
Wedding superstitions