Cultural References
"Hope remains only in the most difficult task of all: to reconsider everything from the ground up, so as to shape a living society inside a dying society." Albert Camus Feb 23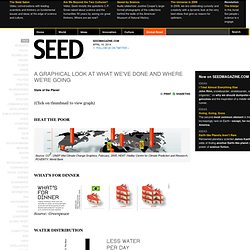 (Click on thumbnail to view graph) Source: CO2: UNEP Vital Climate Change Graphics, February, 2005; HEAT: Hadley Centre for Climate Prediction and Research; POVERTY: World Bank Source: Greenpeace
State of the Planet
US History Scene
America the False
The People History from 1800 to Present day News, Prices, Popular Culture and More
Socrata, Inc.
Rootstrikers
ALTA Language Services | Professional Translation Services - Language Testing - Language Training - Language Solutions | Atlanta, Georgia
English PEN - Freedom to Write, Freedom to Read
"Thank you" in many languages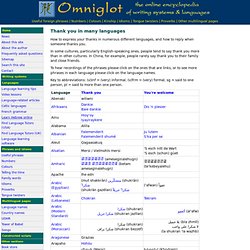 How to express your thanks in numerous different languages, and how to reply when someone thanks you. In some cultures, particularly English-speaking ones, people tend to say thank you more than in other cultures.
Translations of thanks / thank you in many languages
An idyllic setting in an alpine meadow of the Albion basin in the Wasatch Mountains.
Celebrating Wildflowers - Ethics and Native Plants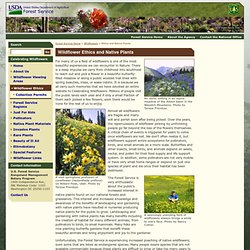 Photography, Pictures, Galleries, Wallpapers, Photo Tips - National Geographic
12 Inspiring Urban Image Galleries | 500+ Pictures
12 Inspiring Urban Image Galleries | 500+ Pictures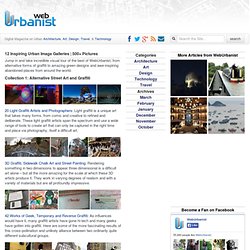 bilbao musuem
Nobelprize.org
In their autobiographies, Nobel Laureates reveal their reading habits: how they got started, who spurred them to read on, and where they spent their time losing themselves between the pages of a book. Find out and compare with your own experience, or simply get inspired!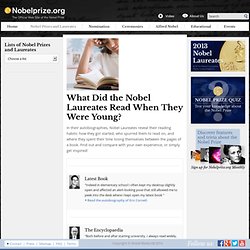 What Did the Nobel Laureates Read When They Were Young?
This is a list of Ig Nobel Prize winners from 1991 to the present day.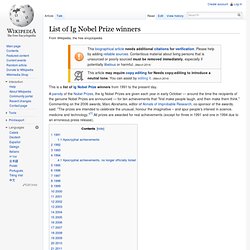 List of Ig Nobel Prize winners
List of Nobel laureates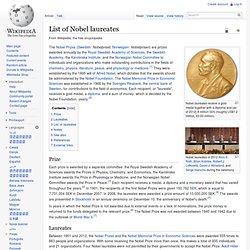 Nobel laureates receive a gold medal together with a diploma and (as of 2012) 8 million SEK (roughly US$1.2 million, €0.93 million).
The Peace Party - Non-violence, Justice, Environment
Open Society Justice Initiative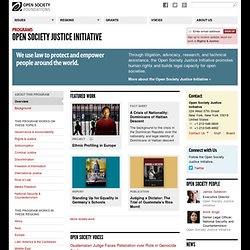 Open Society Voices December 2, 2013 | by Amrit Singh | The European Court of Human Rights has a chance to deliver justice in relation to the CIA's torture program, underlining the failure of institutions in the United States to do the same.
Team | Liquid Democracy e.V.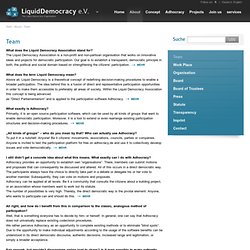 What does the Liquid Democracy Association stand for?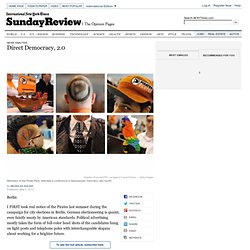 Direct Democracy, 2.0
Angelika Warmuth/DPA, via Agence France-Presse — Getty Images Members of the Pirate Party attended a conference in Neumünster, Germany, last month. I FIRST took real notice of the Pirates last summer during the campaign for city elections in Berlin. German electioneering is quaint, even faintly musty by American standards. Political advertising mostly takes the form of full-color head shots of the candidates hung on light posts and telephone poles with interchangeable slogans about working for a brighter future. "Why am I hanging here anyway?"
no coincidences
Impropable Research
The Magazine: Annals of Improbable Research Annals of Improbable Research (also known as AIR) is the magazine about research that makes people LAUGH and then THINK. Six new issues every year, published in two forms:
VoS: Voice of the Shuttle
Zeitgeist and the Venus Project
The Zeitgeist Movement has already attracted a large following, claimed to be over a half a million people so far — worldwide. Numerous Facebook groups — one with more than 70,000 people, another with more than 35,000, and still one more with almost 20,000 — transmit instructions and ideas to the activists around the globe. Various local and national groups have memberships in the thousands, using social-networking services to coordinate their campaigns and events. It is led by a man who calls himself Peter Joseph. He refuses to release his last name, citing privacy concerns about his family and friends. Regardless of his true identity, he has made certain statements that have caused great concern amongst various groups.
World History Bill Thayer's Web Site
Perseus Digital Library
The Labyrinth
Diotima: Women & Gender in the Ancient World
Call for Collaborators to The On-line Companion to The Worlds of Roman Women