Drinks:)
Ducky Baby Shower Punch.
Cookies 'n Creamtini | Snappy Gourmet. Remember when Cookies 'n Cream flavored ice cream was the new cool flavor back in the 1980′s?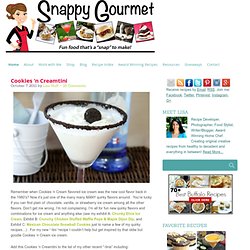 Now it's just one of the many many MANY quirky flavors around. You're lucky if you can find plain ol' chocolate, vanilla, or strawberry ice cream among all the other flavors. Don't get me wrong, I'm not complaining. Kids in the Kitchen: Glow in the Dark Food, Magic Colors, and Giant Bubbles! If you're coming in late, we're doing back to school week!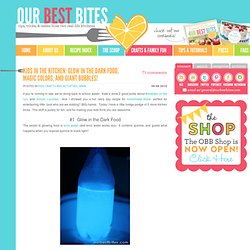 Kate's done 2 great posts about Breakfast on the run, and School Lunches. And I showed you a fun rainy day recipe for homemade Slime- perfect for entertaining little (and who are we kidding? BIG) hands. Today I have a little hodge-podge of 3 more kitchen tricks. This stuff is purely for fun, and for making your kids think you are awesome. Peach Lemonade Coolers. Set the table-scape and call me Sandra Lee, because its cocktail time and it's semi-home made.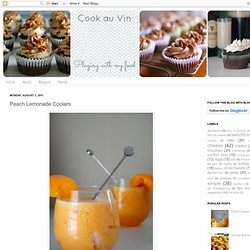 Last week, my husbands sister and her family visited from Vienna. I knew for a short trip, we would not eat at home much, but I had bought plenty of snacks to have on hand for when we were home. Including a ton of Georgia peaches. Reese's Peanut Butter Cup Martini. Reese's Peanut Butter cups happen to be quite a commodity in our household.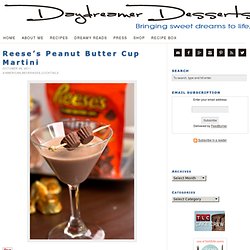 And, for some very strange reason their value seems to increase exponentially during Halloween. Thanks to my careful and thoughtful planning I invested in a small Reese's Peanut Butter hedge fund anticipating their upcoming increase. Which has allowed me to prepare such a delightful cocktail during the height of trick-or-treating season. Wether or not Reese's Peanut Butter Cups are a high commodity in your household, past trends have shown that after a week or two post Halloween they seem to come back down to what I would consider "normal" value. Keep in mind that to make this "candy-like" martini you'll be infusing your own vodka, so there is a week of planning ahead that you'll have to do.
Weekend Cocktail~ Pink Grapefruit Margaritas « There Goes the Cupcake… These margaritas will certainly liven up your weekend, both refreshing and delicious.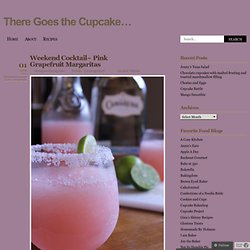 They are super simple to make, the only catch being, you need fresh limes, it really makes a difference. Make these at your next party, they are sure to be a hit. Cocktail - HIGHLYFAVOREDBRIDE's Blue Wedding by Color Blog.
---