Música
Instagram
Noise off festival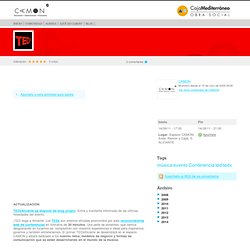 TedxAlicante: Nuevos retos y modelos en el mundo de la música
TedxAlicante: Nuevos retos y modelos en el mundo de la música
Getting into the digital groove: The top five of music 2.0 | Music
Co founders of Last.fm: from left to right Richard Jones, Felix Miller and Martin Stiksel for Technology section. Photograph: Eamonn Mccabe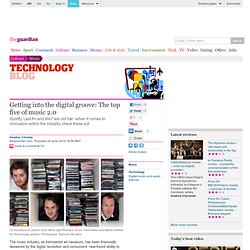 Desk - Music and Sound Design on Vimeo
Los 10 hijos mayores de Spotify
En el mundo de la Web 2.0, una importante señal de tu popularidad es cuántos desarrolladores externos tontean con tu API para darle descendencia a tu aplicación en forma de nuevos servicios y aplicaciones. Y Spotify no es distinto. Hay todo un nuevo ecosistema de sitios y herramientas basados en el popular servicio de streaming musical.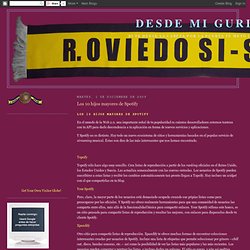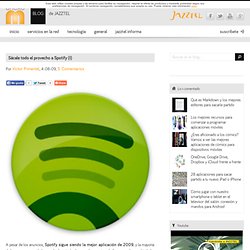 Sácale todo el provecho a Spotify (I)
Víctor Pimentel A pesar de los anuncios, Spotify sigue siendo la mejor aplicación de 2009 , y la mayoría de las personas que la han probado estarán de acuerdo conmigo al afirmar que ha cambiado la manera de escuchar música.
Voyager Golden Record Sounds and Music of Earth
El musictecari, un ofici en expansió
Aquest bloc és, no ens cansem de dir-ho, un generador de propostes musicals per biblioteques i musictecaris.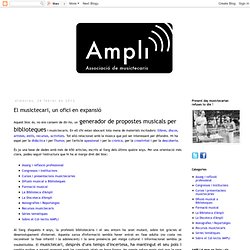 Indigestió