Mixed Resources
ck12
How to Walk on Eggs: Fun Physics for Kids | My Kids' Adventures
Do you ever feel like your kids are "walking on eggshells"?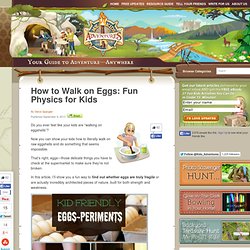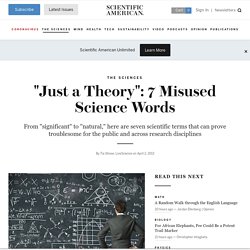 More Science :: TechMediaNetwork :: April 2, 2013 :: :: Email :: Print From significant to natural, here are seven scientific terms that can prove troublesome for the public and across research disciplines By Tia Ghose and LiveScience
'Just a Theory': 7 Misused Science Words
Dr Michael Mosley tells the extraordinary story of how scientists learnt to use the world around us to heal our bodies and conquer the common afflictions of pain, pus and poison.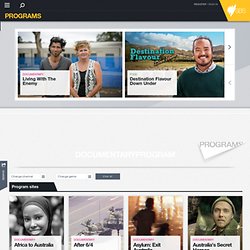 SBS: Documentary - Pain, Pus and Poison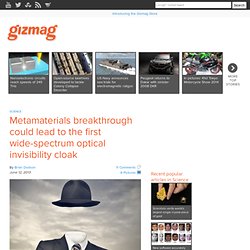 To make a Harry Potter-style invisibility cloak requires the use of materials that have what's known as a negative refractive index over all optical wavelengths, from red to violet.
The first wide-spectrum optical invisibility cloak - metamaterials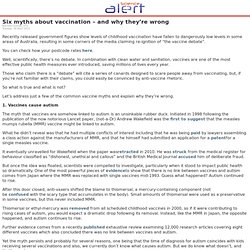 A pear has 600 times more formaldehyde in it than a vaccine does, writes Rachael Dunlop.
Six myths about vaccination – and why they're wrong (ScienceAlert)
How It's Made
TES uses cookies to simplify and improve your usage and experience of this website. Cookies are small text files stored on the device you are using to access this website. For more information on how we use and manage cookies please take a look at our privacy and cookie policies. Your privacy is important to us and our policy is to neither share nor sell your personal information to any external organisation or party; nor to use behavioural analysis for advertising to you.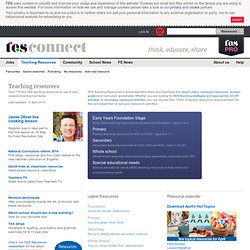 Describing and supporting effective science teaching and learning in Australian schools - validation issues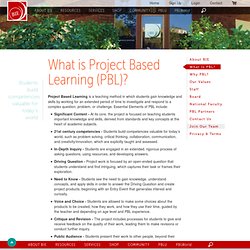 Home » About BIE » What is PBL? In Project Based Learning (PBL), students go through an extended process of inquiry in response to a complex question, problem, or challenge. While allowing for some degree of student "voice and choice," rigorous projects are carefully planned, managed, and assessed to help students learn key academic content, practice 21st Century Skills (such as collaboration, communication & critical thinking), and create high-quality, authentic products & presentations. Rigorous, meaningful and effective Project Based Learning: is intended to teach significant content.
A Private Universe Project
What causes the phases of the Moon? What are the reasons for the seasons? If you ask any number of people questions like these, almost every one of them will have some ideas that make sense to them. But how do people get their ideas? Are their ideas scientifically accurate?