Knitting and Crochet
Sewing Vintage
Crochet_Hair_clip_and_Rings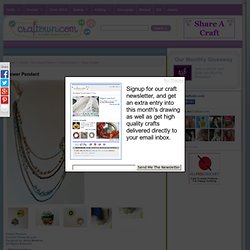 Necklaces or hair clips are a great way to display your favorite pendant or heirlooms.
Free Crochet Idea - Flower Pendant or Hairclip
Manufacturing Co., Inc. :: freebies :: Crochet & Knitting :: August Gladiola Pin
Crochet Rose Ring Tutorial MATERIALS: Yarn in...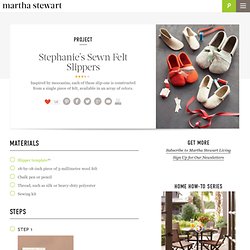 Inspired by moccasins, each of these slip-ons is constructed from a single piece of felt, available in an array of colors. Tools & Materials: Slipper template 18-by-18-inch piece of 3-millimeter wool felt Chalk pen or pencil Thread, such as silk or heavy-duty polyester Sewing kit Felt-Slipper How-To 1) Print slipper template.
Five Green Acres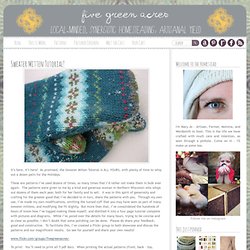 It's here, it's here! As promised, the Sweater Mitten Tutorial is ALL YOURS, with plenty of time to whip out a dozen pairs for the Holidays.
How to get the ends not to curl up
KK Round Looms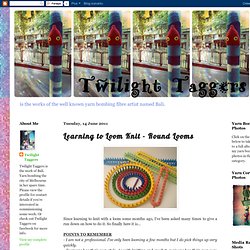 Since learning to knit with a loom some months ago, I've been asked many times to give a run down on how to do it. So finally here it is...
Learning to Loom Knit - Round Looms
Sweater Surgery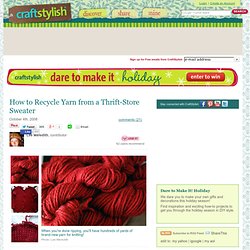 October 4th, 2008 Email 56 users recommend When you're done ripping, you'll have hundreds of yards of brand-new yarn for knitting! Lee Meredith
thrift stores are full of dorky sweater vests. i got this idea to restyle one into a cute dirndl-bodice-like top. (that adorable felt flower brooch is from the fabulous woolly fabulous !)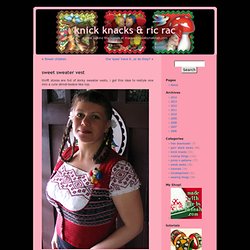 sweet sweater vest « knick knacks & ric rac
Edited to add: I take it for granted that everyone knows the true "first step"... felt (wash it in a hot wash & throw it in the dryer) your sweater before you cut your mitten pieces. This will prevent your pieces from unraveling. The first step is to create your pattern.
Tutorial Tuesday - Recycled Wool Mittens & Mitten Doublers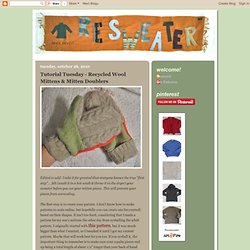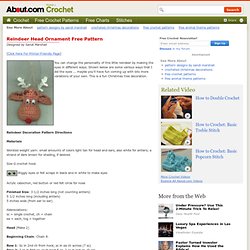 Reindeer Head Ornament Free Pattern Designed by Sandi Marshall
Free Reindeer Head Ornament Pattern - Christmas Tree Decoration
Manufacturing Co., Inc. :: freebies :: Crochet & Knitting :: Lily Of The Valley Barrette or Pin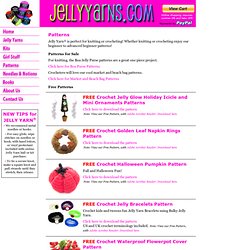 JellyYarns.com - Crochet and Knitting Patterns - Including Our FREE Pattern!
Jelly Yarn ® is perfect for knitting or crocheting!