Musique
Internet Archive: Browse. LA BLOGOTHEQUE. SoundCloud - Your Sound, At The Heart. Watch exclusive live music concerts and music videos on Baeblemusic.com. RCRD LBL | Free Music Downloads. Phlow MP3-Magazine: Free MP3 Music Culture - Netlabels, Netaudio-Artists and more... Holy Fuck: "Red Lights (A Place to Bury Strangers Remix)" Brooklyn DIYers A Place To Bury Strangers remixed Holy Fuck's "Red Lights" from their third album, Latin, released spring of last year.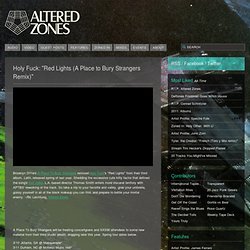 Shedding the excessive cute kitty factor that defined the song's first video, L.A. -based director Thomas Smith enters more visceral territory with APTBS' reworking of the track. Of Montreal : Un EP puis un album en 2011 - News, actualité, interviews, actu, brèves. Of Montreal Un EP puis un album en 2011 Les chiffres sont de leur côté : Of Montreal ont sorti dix albums en treize ans (et d'excellents parfois), ce qui en fait incontestablement l'un des groupes les plus prolifiques de sa génération.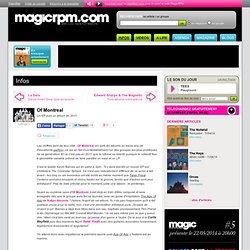 Pitchfork: Home. TV. Best New Albums. Treble. Indie Rock Mag - IRM des musiques actuelles.
---