Johnzahrt
John Zahrt
getting in touch with my creative side... aka drawing photography and the stuff inbetween the work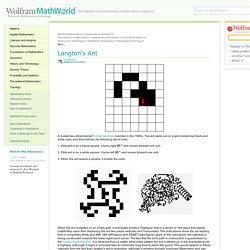 A 4-state two-dimensional Turing machine invented in the 1980s. The ant starts out on a grid containing black and white cells, and then follows the following set of rules.
Langton's Ant
Collected Quotes from Albert Einstein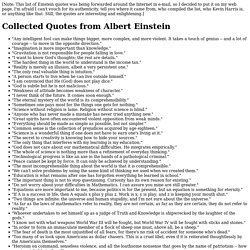 [Note: This list of Einstein quotes was being forwarded around the Internet in e-mail, so I decided to put it on my web page.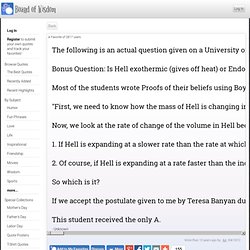 Quote: The following is an actual question given on a University of Washingto...
Board of Wisdom Skip to Content Browse Quotes
home page
maps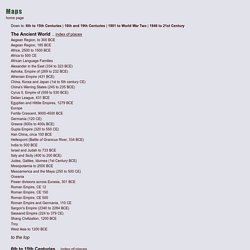 Cartier: "Painted Love" by AIR
Awesome milk trick!.
UltraRecords's Channel
Crazy paper thing
77646_700b_v1.jpg (JPEG Image, 679x1030 pixels) - Scaled (51
Purdue's Big Bass Drum | Video Library | The Indianapolis Star
Hello U-Create readers!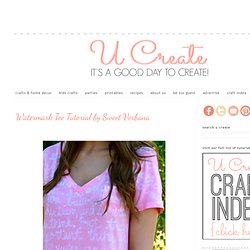 Watermark Tee by Sweet Verbana
Brilliant Stairs photos | mdolla
Quotes To Live By
Top 100 Speeches of the 20th Century by Rank
Your beautiful eyes on the Behance Network
you are so right. Crazy close images. Wanting to paint some of them by johnzahrt Nov 28
Фото и рисунки, арт и креативная реклама
Facebook Status Clever Facebook Status Quotes | Facebook Status Quotes about Clever Facebook Status | Clever Facebook Status Facebook Status Quotes
Scribbler :: the original version :: zefrank
Best Quotes of All Time
Photo Credit: BigStockPhoto.com
rock,paper scissors
I admit it. When I first heard there are actual tournaments for Rock-paper-scissors, sanctioned by the World Rock Paper Scissors Society, I laughed. I mean seriously, $50k to the winner of a game that requires no skill whatsoever?
How to win Rock-paper-scissors every time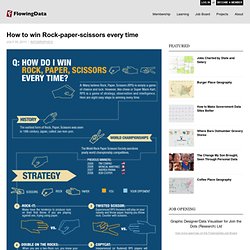 Scott Weaver's Rolling through the Bay
carlsaganexistence.jpg (JPEG Image, 590x801 pixels) - Scaled (68%)
Tumblr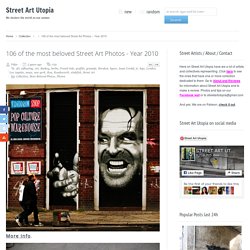 More info.
106 of the most beloved Street Art Photos – Year 2010 | STREET ART UTOPIA
jellyvampire-1304892000.jpg (JPEG Image, 750x12291 pixels)
Atmospheric
Artist Brian Dettmer is a talented artist and his media of choice happens to be books.
Stunning Cut-Out Book Art By Brian Dettmer That Will Leave You Scratching Your Head | blurppy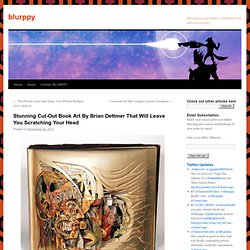 Last week I saw this pin on Pinterest and I instantly loved the idea. Starting May 1st, I'll be taking the challenge and posting a drawing per day here on my blog each afternoon. If you'd like to do it on your own, please please do!
allison lehman : show + tell / 30 Day Drawing Challenge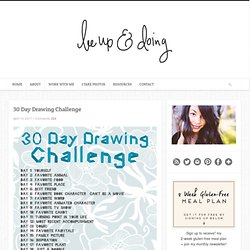 L'artista spagnolo Lorenzo Duran si avvale delle foglie come tela per le sue incisioni.
Lorenzo Duran
Before I Die
What is important to you 2011-ongoing New Before I Die book out!
Amazingly Creative Drawing Vs Photography
A Singular Creation Art Community • Tutorial: Painting Realistic Eyes
Rune Guneriussen
Zombie Virus Drives Caterpillars To An Explosive Death
dentsu: paint sound sculptures
Amazing Fact Generator
EMPIRE17.swf (application/x-shockwave-flash Object)