Wow
28 Interesting General Facts. - StumbleUpon. Draw a Stickman. 21 Pictures That Will Restore Your Faith In Humanity. Sometimes All You Need Is A Little Inspiration to Keep Rolling. One Sentence - True stories, told in one sentence. - StumbleUpon. Remember the War - Remembering our heroes - 13th November 2011. I see Twins. How To Make Rage Faces on Facebook Chat | MyEpicShit.com - StumbleUpon. Collected Quotes from Albert Einstein - StumbleUpon. [Note: This list of Einstein quotes was being forwarded around the Internet in e-mail, so I decided to put it on my web page.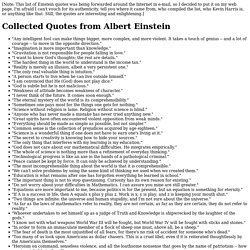 I'm afraid I can't vouch for its authenticity, tell you where it came from, who compiled the list, who Kevin Harris is, or anything like that. Still, the quotes are interesting and enlightening.] "Any intelligent fool can make things bigger, more complex, and more violent. True Facts #1 - StumbleUpon. Facts - interesting, provocative, well-seasoned One out of ten children in Europe are conceived on an IKEA bed.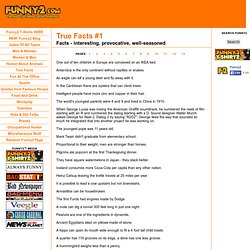 Antarctica is the only continent without reptiles or snakes. Sokoblovsky Farms - Russias Finest Purveyors of Miniature Lap Giraffes - StumbleUpon. Graham Cracker S'mores Cookies | Sweet Pea's Kitchen - StumbleUpon. Graham Cracker S'mores Cookies Graham Cracker S'mores Cookies with a graham cracker base, topped with a chocolate chip marshmallow cookie and chopped Hershey's bars on top.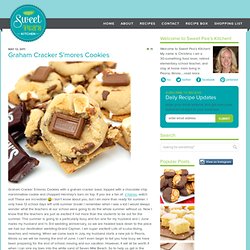 If you are a fan of s'mores, watch out! These are incredible! 100 Tips About Life, People, and Happiness - StumbleUpon. 1.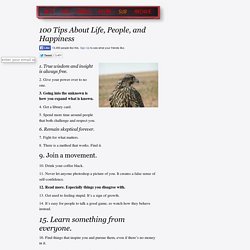 True wisdom and insight is always free. 2. Give your power over to no one. 3. Surprise the Ones You Love (14 pics) | Redrif - StumbleUpon. Dec 24/11 Surprise the Ones You Love (14 pics) Here are instructions for a very special gift for the people you love.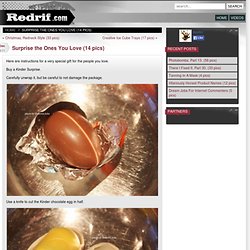 Buy a Kinder Surprise. Carefully unwrap it, but be careful to not damage the package. 101 Short Stories that Will Leave You Smiling, Crying and Thinking - StumbleUpon. Post written by: Marc Chernoff Email Since its inception eighteen months ago, our sister site Makes Me Think (MMT) has truly evolved into a remarkable online community.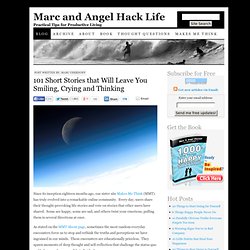 Every day, users share their thought-provoking life stories and vote on stories that other users have shared.
---