Fah FOOD
World Hearth Recipe Collection. The Pastry Affair - Home - Garlic Parmesan Pull-Apart Bread. I once made the driest pancake in the world.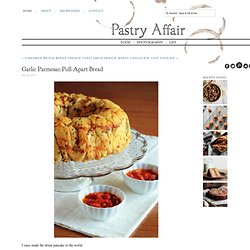 I can see you sitting at home, staring at your computer screen, and scoffing at my bold statement. Driest pancake in the world? Yeah, right. Recipes. Ming Makes Cupcakes. Vanilla Cupcakes For Two. Let's face it: sometimes we all need a dessert that only makes two servings.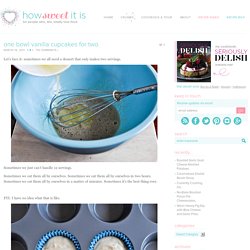 Sometimes we just can't handle 12 servings. Sometimes we eat them all by ourselves. Sometimes we eat them all by ourselves in two hours. Sometimes we eat them all by ourselves in a matter of minutes. Caramel Apple Pie Cupcakes. It seems like once the weather cools down everyone wants to jump right into pumpkin season.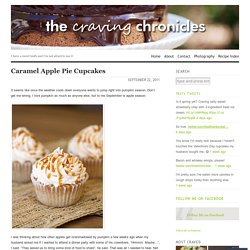 Don't get me wrong, I love pumpkin as much as anyone else, but to me September is apple season. I was thinking about how often apples get overshadowed by pumpkin a few weeks ago when my husband asked me if I wanted to attend a dinner party with some of his coworkers. "Hrmmm. Maybe…", I said. "They asked us to bring some kind of food to share", he said. 90-Second Nutella Chocolate Cake. Earlier in the week, I promised I was going to bake a cake for my blog.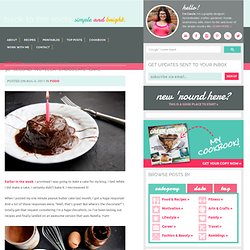 I lied. While I did make a cake, I certainly didn't bake it. Chocolate Chip Cookie Dough Cupcakes. Chocolate Microwave Mug Cake. Calling all Chocoholics!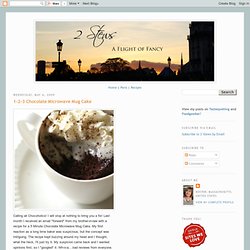 I will stop at nothing to bring you a fix! Last month I received an email "forward" from my brother-in-law with a recipe for a 5 Minute Chocolate Microwave Mug Cake. My first reaction as a long time baker was suspicious, but the concept was intriguing. The recipe kept buzzing around my head and I thought, what the heck, I'll just try it. My suspicion came back and I wanted opinions first, so I "googled" it. Chocolate Peanut Butter Brownie Bites. Chocolate Peanut Butter Brownie Bites What defines a cupcake?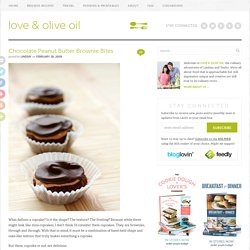 Is it the shape? The texture? The frosting? Rainbow Cake in a Jar. I've always had a penchant for sunshine in a jar.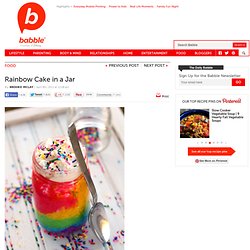 Doesn't the very phrase itself, "sunshine in a jar," roll off your tongue and fill your mouth with magic? While I've never yet found myself a sunshine in a jar, I think we may have just concocted it in our kitchen tonight. Oreo and Peanut Butter Brownie Cakes. Well these naughty little treats are well….naughty but oh so necessary.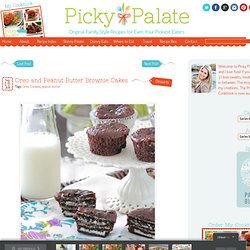 There are a bit like my Brownie Covered Oreo's from last Christmas but enhanced with layers of peanut butter and a double decker stack of Oreos in each little brownie cake. They are simply prepared in cupcake liners. Hope you enjoy this ultra sweet little cake Ok, I have to brag about this brownie mix from Trader Joes for a second. Food. How to Cakes! Desserts. Pepperoni Pizza Monkey Bread. How do you make bread even better?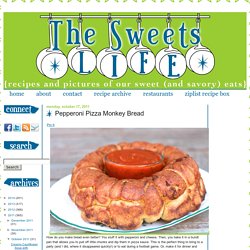 You stuff it with pepperoni and cheese. Then, you bake it in a bundt pan that allows you to pull off little chunks and dip them in pizza sauce. Commonly Used Measurements & Equivalents Article. Cooking conversions. Table of Condiments. Food Pyramid Submissions. How to: Commonly Used Measurement Conversions.
---