Food & recipes Blogs in english
Warm Bacon Potato Salad Recipe. Thursday, October 6, 2011 Warm Bacon Potato Salad A couple of years ago, my husband, Scott, asked me to make a potato salad.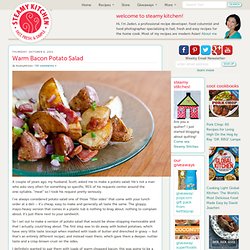 He's not a man who asks very often for something so specific, 95% of his requests center around the one-syllable, "meat" so I took his request pretty seriously. I've always considered potato salad one of those "filler sides" that come with your lunch order at a deli – it's cheap, easy to make and generally all taste the same. Megan Gordon mom.me. Jamie Cooks It Up!: Creamy Chipotle Black Bean Chicken. LaSaGnA TiMpAnO. I went to see tUnE-yArDs on Monday night with some friends, and as always we wanted to cook a meal that somehow related to the show we were heading to.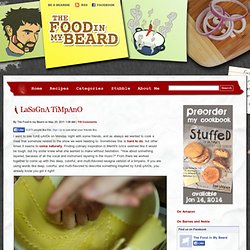 Sometimes this is hard to do, but other times it seems to come naturally. Finding culinary inspiration in Merrill's lyrics seemed like it would be tough, but my sister knew what she wanted to make without hesitation. "How about something layered, because of all the vocal and instrument layering in the music? " Fictional Food. Food Blogs. Simply So Good. Recetas de cocina y gastronomía. Directo al Paladar. Baked Egg Boat recipe. Breakfast is my favorite meal.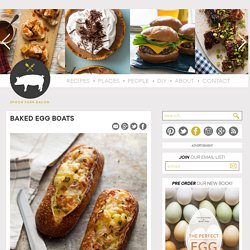 I like to drink iced coffee and watch the cream climb its way down the chunky ice cubes in a dazy before the caffeine hits. I like to order bacon with whatever I'm eating. Scalloped Hasselback Potatoes. "Scalloped" is an attractive word, isn't it?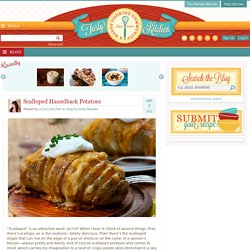 When I hear it I think of several things: first, there's scallops, as in the seafood—totally delicious. Then there's the scalloped shape that can live on the edge of a pair of shorts or on the collar of a woman's blouse—always pretty and dainty. Bacon Potato Hash: Shall we start the day off with some potato hash?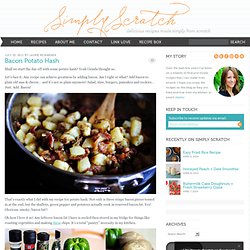 Yeah I kinda thought so. Let's face it. Tasty Planner - Create, Plan and Share Recipes, Menus, Grocery Lists and More... Make Something Marvelous. DIzzYmaiden's DIY Foodies & Craftsters. Fast Food: Creamy Shrimp and Mushroom Pasta. October 18th, 2008 by katie I love this recipe.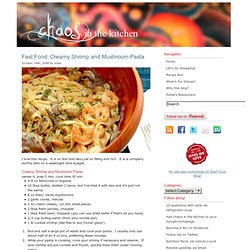 It is so fast and easy yet so filling and rich. It is a company worthy dish on a weeknight time budget. 4-8 oz fettuccine or linguine10 tbsp butter, divided (I know, but I've tried it with less and it's just not the same)8 oz fresh, sliced mushrooms2 garlic cloves, minced3 oz cream cheese, cut into small pieces2 tbsp fresh parsley, chopped1 tbsp fresh basil, chopped (you can use dried herbs if that's all you have)2/3 cup boiling water (from your noodle pot)1 lb cooked shrimp (feel free to buy frozen-gasp!) Cheese & Burger Society. Simple Chicken Recipes - Interactive Feature. Ducks love bread. Yummly | The best site for recipes, recommendations, food and cooking.
Cheese Stuffed Meatballs and Quick, Easy and Delicious Marinara Sauce. Okay winter is officially moving in!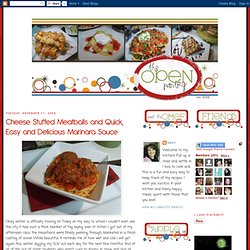 Today on my way to school I couldn't even see the city it had such a thick blanket of fog laying over it! When I got out of my afternoon class the mountains were finally peeking through, blanketed in a fresh coating of snow! While beautiful, it reminds me of how wet and cold I will get again this winter digging my SUV out each day for the next few months! And of all of the out of state students who aren't used to driving in snow and skid all over the roads by the university making driving even more fun!
Bacon Guacamole Grilled Cheese Sandwich. A guacamole grilled cheese sandwich has been on my to try list for a while now and since I was making the bacon guacamole on the weekend I figured I would just pick up double the ingredients and make both.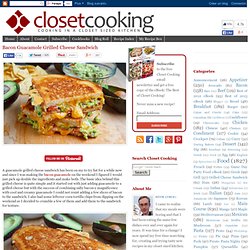 The basic idea behind this grilled cheese is quite simple and it started out with just adding guacamole to a grilled cheese but with the success of combining salty bacon-y magnificence with cool and creamy guacamole I could not resist adding a few slices of bacon to the sandwich. I also had some leftover corn tortilla chips from dipping on the weekend so I decided to crumble a few of them and add them to the sandwich for texture.
Like all grilled cheese sandwiches this one is pretty easy to make though you want to try to remember to pull the guacamole out of the fridge early so that it can come up to room temperature before adding it to the sandwich. Lick The Bowl Good. 25 Snacks & Foods That Will Give You Energy. *Alert* The Glowing Lean System Registration is OPEN… CLICK HERE to learn more Our energy is integrally connected to the foods we eat.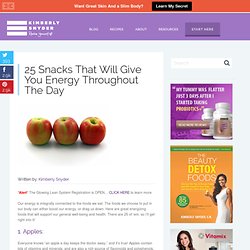 The foods we choose to put in our body can either boost our energy, or drag us down. Here are great energizing foods that will support our general well-being and health. There are 25 of 'em, so I'll get right into it! 1. Punchfork — The best new recipes from top food sites. Steak, Tomato, and Okra Kebabs Recipe at Epicurious. Photo by Romulo Yanes yield Makes 6 servings active time 45 min total time 2 3/4 hr (includes marinating)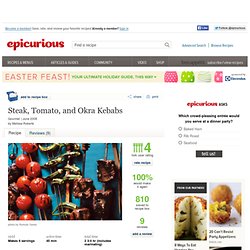 The Traditional Cyprus Sandwich With Halloumi, Onions And Tomato Recipe - Food.com - 307295. LEAN & CRISPY ROASTED CHICKEN. Salted brown butter crispy treats. As it turns out, the last days of October don't awaken in me a desire to fly around on my broom, don a "sexy" nurse/maid/fireman outfit or even gorge myself on candy. Nope, according to a quick glance at my archives, apparently when Halloween approaches all I can think about is reinterpreting Rice Krispie Treats.
Unfortunately, I don't seem to choose my recipes very well. Last year's Peanut Butter Crispy Bars were delicious, but had structural issues that irked me. And two years ago, I fell prey to a Caramelized Brown Butter Rice Krispie Treat that was all sorts of a styrofoam-textured disaster. Cookshow. Requited Love. This Peanut Looks Like A Duck. This potato flaw looks like a duck The flaw in this potato looks like a duck. -M & T This squash looks like a duck This is my squash. What's Cooking in your World? I am a food blog. Recipes. The Girl Who Ate Everything | Quick and Easy Family Recipes. Sante Fe Chicken Salad. Living on Pulse. How Sweet It Is. Picture the Recipe. Free Online Recipes | Free Recipes. Guy Gourmet | MensHealth.com. Get Cooking with Free Online Learning Resources. My Fridge Food. The Sweets Life. The top 500 cooking blogs - Cellarer.com. Best of the Food Blogs. The Healthy Librarian's "Enlightened" Take on Veganomicon Baked Pumpkin Penne Pasta with Caramelized Onions and Sage Crumb Topping.
101 Cookbooks - Healthy Recipe Journal. G'nosh. Dinner Recipes, Grocery Lists, Meal Planner - Dinner Tool. Kevin & Amanda. Foodimentary. Kitchen Helpers - StumbleUpon. Pierogi Recipe. Punchfork | The best new recipes from top food sites. Chocolate Cheesecake Cake. This Peanut Looks Like A Duck. The Kitchn | Inspiring cooks, nourishing homes. Gimme some oven. TasteSpotting | a community driven visual potluck. Serious Eats: A Food Blog and Community. Foodgawker | feed your eyes. Mac and Cheese Cups - Cupcakes and Cashmere - StumbleUpon. Food - Recipes from Programmes : Masterchef: The Professionals.
TORCIK JABŁKOWO- ORZECHOWY. Homemade Junk Food | Spark. A Cozy Kitchen. Closet Cooking.
---