Drawing
Stéphane Coutelle by okmarzo April 7, 2014 Stéphane Coutelle is a French photographer who has just released his latest series entitled 'Insomnies'. The intimate photos portray the beginnings of an untold story of women's wanderings. The pictures are shot in unspecified locations to carry a strong cinematographic dimension.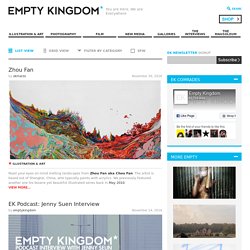 Mark Behm
Living in My Head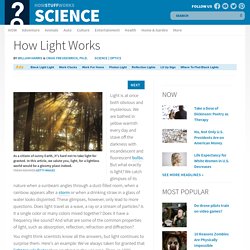 Light is at once both obvious and mysterious. We are bathed in yellow warmth every day and stave off the darkness with incandescent and fluorescent bulbs . But what exactly is light? We catch glimpses of its nature when a sunbeam angles through a dust-filled room, when a rainbow appears after a storm or when a drinking straw in a glass of water looks disjointed. These glimpses, however, only lead to more questions. Does light travel as a wave, a ray or a stream of particles?
How Light Works"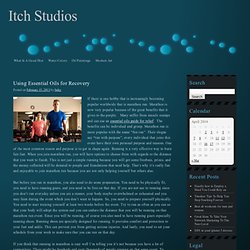 Many people are searching to find ways to quit smoking cigarettes, but they aren't sure how to go about doing it successfully. There are many different things to try to help you quit smoking. If you are looking for a way to quit smoking successfully, read this article for advice to help you. When you decide to quit smoking, make sure to add plenty of fresh fruit to your diet. Your body will likely undergo some chemical changes when you stop smoking, often including a lowered blood glucose level. Healthy fruits can help to raise your blood glucose level to normal levels, keeping you healthy while you're working toward quitting.
Color is one of the most powerful of elements. It has tremendous expressive qualities. Understanding the uses of color is crucial to effective composition in design and the fine arts. The word color is the general term which applies to the whole subject - red, orange, yellow, green, blue, violet, black and white and all possible combinations thereof.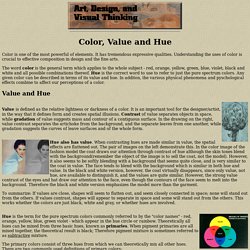 Color, Value and Hue
Forums - View Single Post - the life painting Thread.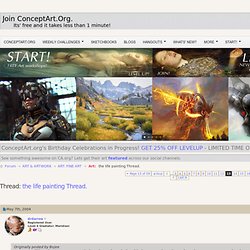 Ok, part two got busy so I posted before and after...if you can read my writing, there are things in there that might be helpful.A counterpoint is an accent of some kind, either a color or a lighter value that illuminates or colors an entire area a brighter hue or value without having to paint the entire area that color.Since the face is primarily warm, to make sure the highlight sings, it is opposite in temperature, offsetting the warms, making the head less analogous in the painting...The accents are the other big deal, they are pure out of the tube dark value colors, ultramarine blue, alizeron, viridian...colors that start almost black. In little portions, the highlights and accents add the additional two values to the painting necessary to make it feel full value since we cannot go full value if you brighten the chroma.Anyway, the picture shows an observation to the two parts of each area of a surface so I can light it, or paint it correctly.
MICHAEL KUTSCHE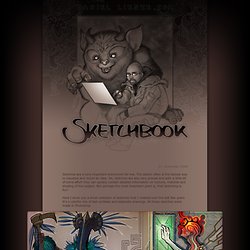 Sketches are a very important instrument for me. The sketch often is the fastest way to visualize and record an idea. Yet, sketches are also very precise and with a little bit of extra effort they can quickly contain detailed information on texture, material and shading of the subject. But perhaps the most important point is, that sketching is fun! Here I show you a small collection of sketches that I created over the last few years. It's a colorful mix of fast scribbles and elaborate drawings.
comission_artwork_for_megajump_by_brosa-d4a6joa.jpg 224×7.498 Pixel
The Retro of Tomorrow by ~Brosa
This will be the retro in the future; contemporany headphones like skullcandy, and maybe some kind of radiocassettes, that ones full of skateboarding stickers that we use to had in our rooms when we were teenagers. Also discmans and minidiscs. I loved my minidisc! Till Ipod destroyed it!!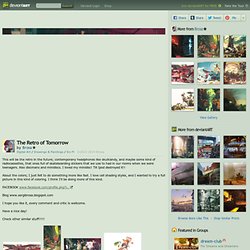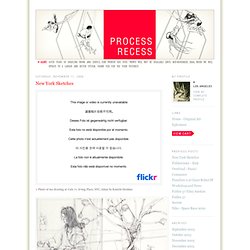 > The Black Parade Special Edition Box > Giro 2007 Bike Catalog I posted a large cache of new illustrations on www.jamesjean.com yesterday. The Black Parade (My Chemical Romance) album just came out in the US, and I'm looking forward to seeing how the special edition box was put together. The final art was a bit more desaturated than my original version, but it should complement the photography in the overall package.
Process Recess
Moleskine Sketchbook #01 on the Behance Network
Portraits on the Behance Network
Carne Griffiths' artwork is born from a love of drawing and the journey of creating an image on the page. Working primarily with calligraphy ink, graphite and liquids, such as tea brandy, vodka and whisky he draws and then manipulates the drawn line. After graduating from Maidstone college of art Carne served an apprenticeship and worked as a gold wire embroidery designer for 12 years, hence floral pattern, repetition and flow play a large part in his work. Carne's images explore both human and floral forms, figuratively and in an abstract sense. He is fascinated by the flow of line and the 'invisible lines' that connect us to the natural world. These may be considered lines of energy or spiritual connections between ourselves and our surroundings and his work is often an emotional response to images and situations encountered in daily life.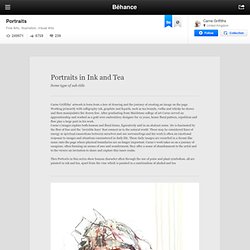 HPL on the Behance Network
Plague of Buzzards - Moleskine by ~scumbugg on deviantART
Sketching by ~Brosa on deviantART
First sketch on my moleskine by *novac on deviantART
Towneater sketch by *novac on deviantART