Drawing Class
Proko. Full Access to Figure Drawing Videos - miss new tutorials, signup for my mailing list - Let's get into shading a drawing!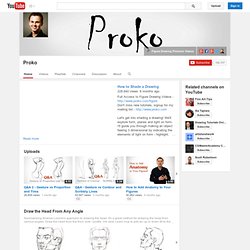 We'll explore form, planes and light on form. I'll guide you through making an object feeling 3 dimensional by indicating the elements of light on form - highlight, center light, halftones, core shadow, reflected light, cast shadow and occlusion shadow. How the local value of the object effects the tones. And how does intensity of light affect tones. DrawSpace Lessons. Drawspace Pro Lessons are designed for artists of all levels and educators, and are logically organized into resources and activities.
Eventually, all lessons and E-books authored by Brenda Hoddinott will be available here: four to eight brand new lessons and newly-revised older lessons are being added every month! Upgrade Now: Download all 248 lessons and 4 e-books! Try for Free: Download lessons marked as "Free"! Free 1.1.R1 Glossary Of Art Terms Definitions of art-related terms used in the resources and activities of Drawspace Curriculum (updated February 2013) Get inspired. Get motivated. Practice. Improve your drawing skills! Drawingstuff.jpg (JPEG Image, 700 × 5000 pixels) Emotions_and_facial_expression_by_cedarseed-ds1wwv.jpg (JPEG Image, 3650 × 3033 pixels) Tutorial - Work in Progress. Tutorial - Work in Progress May 2002 Hello my millions of fans!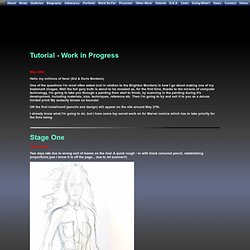 ---