Religion
Louise Harmon June, 2013 Wild Carrot or Poison Hemlock? Several months ago, my brother and I were discussing our mutual love of the woods and the outdoors.
plants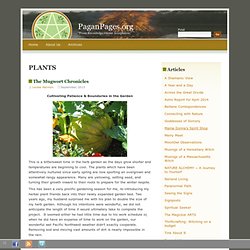 Herbal Grimoire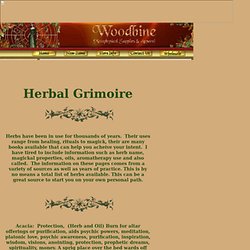 Wiccan, Pagan, New Age Store - Woodbine Herbs - Metaphysical Supplies & Apparel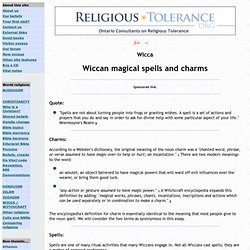 Wicca Sponsored link.
Wiccan magickal spells and charms
Witchcraft and Wicca  with Welsh Paganism
The Inner Sanctum of Wicca and Witchcraft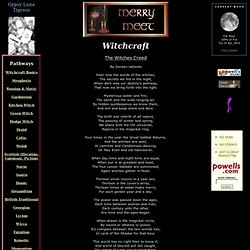 witch
By Doreen Valiente
The Occult - Occultopedia: The Occult and Unexplained Encyclopedia
Irish Druids and Old Irish Religions index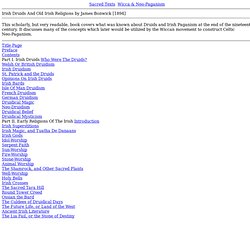 Sacred Texts Wicca & Neo-Paganism
The Sabbats of Wicca
Learn Wicca / Wicca 101 / Faerie Tradition Because witches honor nature, they have eight festivals, or Sabbats, that mark the year as it turns through its seasons. The following is basic information about these Sabbats, and includes both standard Wiccan information as well as my personal Sabbat lore and experiences, in other words, what I perceive the Sabbats to be.
Lady of the Earth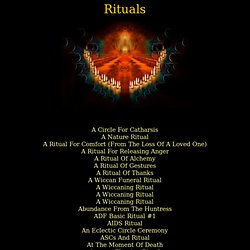 Rituals
Cantrap - Your site for spells, magical technique, magical theory, and divination.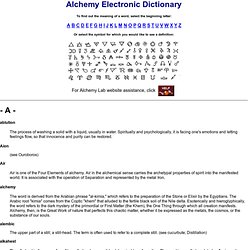 Alchemy Electronic Dictionary: Find Out the Meaning of Arcane Words and Ciphers Instantly!
To find out the meaning of a word, select the beginning letter: Or select the symbol for which you would like to see a definition: For Alchemy Lab website assistance, click