arduino sensor research
Get flash to fully experience Pearltrees
Sorry for the following poor reply... but better than nothing? a) Have you decided on the pH sensor that you will be using? If so, posting the details might inspire/ enable answers. A URL to its web-home for specs, etc would be useful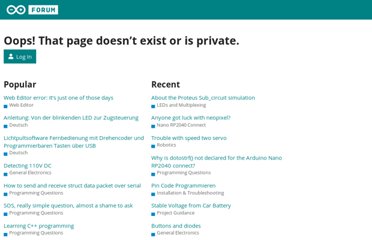 A pH meter A pH meter is an electronic device used for measuring the pH ( acidity or alkalinity ) of a liquid (though special probes are sometimes used to measure the pH of semi-solid substances). A typical pH meter consists of a special measuring probe (a glass electrode ) connected to an electronic meter that measures and displays the pH reading. [ edit ] The probe
Here's another project I've always wanted to do … it's a self-contained, automated plant growing terrarium. There are 2 plant growing lights, 1 bug deterrent light, and a heat lamp, all controlled with the RelaySquid. The hardest part of this one was just getting all the supplies from different stores.
The Soil Moisture Sensor You are building a cheap soil moisture sensor so the brain can read the amount of moisture in the soil. The version we are building is very low tech, but it is also very cheap and easy to build. It consists of a block of packing foam with a couple of wires shoved into it. And the great thing is that it's possible to use reclaimed materials in much of it's construction. If you cruise around the web, you will find many other types of soil moisture sensor -- some home-made, some commercial.
The Pressure Sensor uses an MPXV7007DP piezoresistive transducer designed to measure positive and negative pressure. The MPXV7007DP is a dual-nozzle unit capable of measuring differential pressure, ideal for operating as a Pitot tube mechanism, similar those used in aircraft to measure airspeed. The Pressure Sensor is a 5V analog device with a range of -7 to +7 kPa, with high pressure read out in higher voltages. Pin connections are simple, with GND , Vin and Vout replicated on both sides of the sensor, providing easy pin access for most applications, and easily integrated with any Arduino project. Applications
I'm very much into electronics right now. As a child, I received this awesome collection of circuit diagrams with instructions on how to build blinking light machines or light sensor alarm systems – and I've built them all (although I didn't understand most of the theory behind it). Now, I'm back onto electronics – thanks to my video projects .