Assets
With only a month and a half left in 2011, it's hard to believe another year is drawing to a close. If you're a long time reader of WDL, you probably know that at the end of each year we publish a series of posts that highlight our favorite freebies and resources from that year.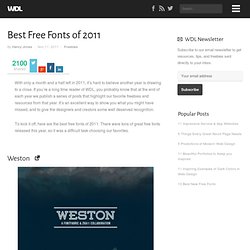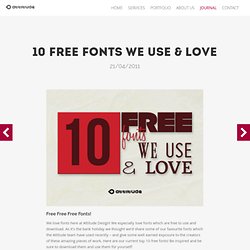 Free Free Free Fonts! We love fonts here at Attitude Design! We especially love fonts which are free to use and download.
10 Free Fonts We Use & Love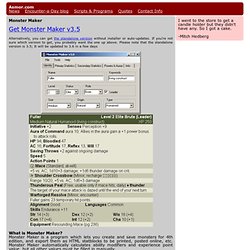 Monster Maker
Monster Maker - Asmor.com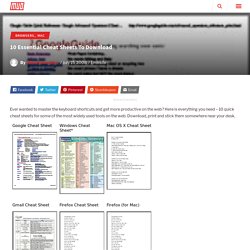 Ever wanted to master the keyboard shortcuts and get more productive on the web? Here is everything you need – 10 quick cheat sheets for some of the most widely used tools on the web. Download, print and stick them somewhere near your desk. UPDATE: Hey folks, due to massive response the download links to above cheat sheets were moved to our must-have downloads page which is only available to MakeUseOf subscribers. So you will need to subscribe before you can get them.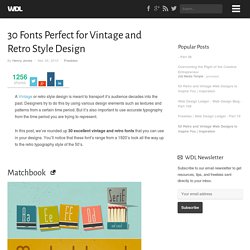 A Vintage or retro style design is meant to transport it's audience decades into the past. Designers try to do this by using various design elements such as textures and patterns from a certain time period. But it's also important to use accurate typography from the time period you are trying to represent. In this post, we've rounded up 30 excellent vintage and retro fonts that you can use in your designs. You'll notice that these font's range from a 1920′s look all the way up to the retro typography style of the 50′s.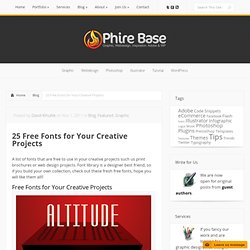 Microsoft Windows users Click Start, Settings, Control Panel.
About the author Hi, my name is Houke de Kwant.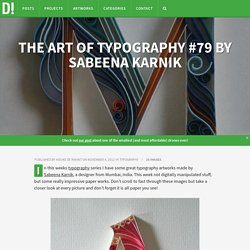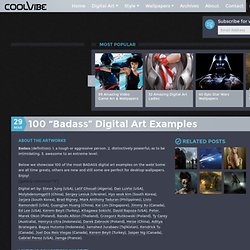 (definition): 1. a tough or aggressive person. 2. distinctively powerful; as to be intimidating. 3. awesome to an extreme level. Below we showcase 100 of the most BADASS digital art examples on the web! Some are all time greats, others are new and still some are perfect for desktop wallpapers.
100 Badass Digital Art Examples - Illustrations, wallpapers
Something that always comes handy we all need to use Brushes while creating some new designs.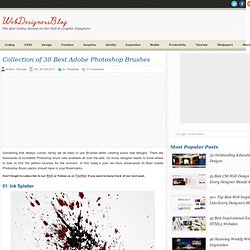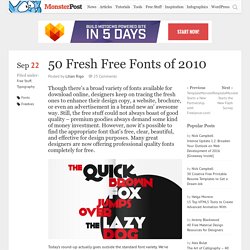 Though there's a broad variety of fonts available for download online, designers keep on tracing the fresh ones to enhance their design copy, a website, brochure, or even an advertisement in a brand new an' awesome way. Still, the free stuff could not always boast of good quality – premium goodies always demand some kind of money investment.
30 Christmas Holiday PSD & AI Flyer Templates
25 Really Useful Free PSD Files