iPhone Coding
QR Codes for Nonprofit Organizations. Create Customized Holiday Cards, Birth Announcements And More With The Free App, Overgram™ Kentucky-based developer Potluck has just launched Overgram, a free version of their popular photo typography app Over.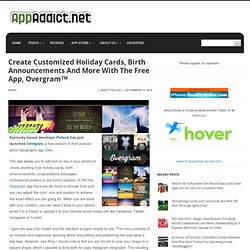 The app allows you to add text on top of your photos to create anything from holiday cards, birth announcements, congratulatory messages, motivational posters or just funny captions. In the free Overgram app there are ten fonts to choose from and you can adjust the color, size and position to achieve the exact effect you are going for. GRID. Best iPhone Apps: 6 Apps for Road Trips by alizasherman. Check out appoLearning.com, because your kids deserve the very best educational apps!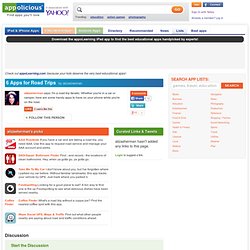 Alizasherman says: I'm a road trip fanatic. Whether you're in a car or camper, here are some handy apps to have on your phone while you're on the road. Best iPhone Apps: Top 5 Apps to Take On Your Family Road Trip by eswayne. Check out appoLearning.com, because your kids deserve the very best educational apps!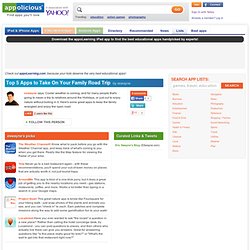 Eswayne says: Cooler weather is coming, and for many people that's going to mean a trip to relatives around the Holidays, or just out to enjoy nature without boiling in it. Here's some great apps to keep the family wrangled and enjoy the open road. eswayne's picks The Weather Channel® Know what to pack before you go with the Weather Channel app, and keep track of what's coming to you when you get there. Really like the Map feature for viewing the Radar of your area. Girls Can Be Anything iPhone App. Apps Builder: Make your application for Android, Iphone and Ipad on line | Mobile application personalized. Mobile App Builders/Services - Google Docs. 30+ Tools for Building Mobile Apps (+ Poll!)
Over a year ago, we posted a round-up of DIY mobile development tools entitled "13 Tools for Building Your Own iPhone App," which has been one of our long-standing top posts of all time.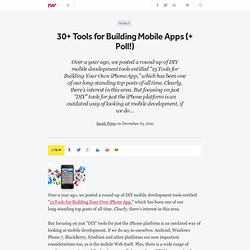 Clearly, there's interest in this area. But focusing on just "DIY" tools for just the iPhone platform is an outdated way of looking at mobile development, if we do say so ourselves. Android, Windows Phone 7, BlackBerry, Symbian and other platforms are now important considerations too, as is the mobile Web itself. Plus, there is a wide range of services supporting mobile development all the way from DIY kits up to developer-friendly, cross-platform SDKs.
This week, we've rounded up over 30 services which aid in mobile app development. 13 Tools for Building Your Own iPhone App. This article has been updated.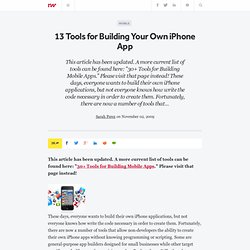 A more current list of tools can be found here: "30+ Tools for Building Mobile Apps. " Please visit that page instead! These days, everyone wants to build their own iPhone applications, but not everyone knows how write the code necessary in order to create them. Easy-To-Make iPhone Apps - Forbes.com. How to Create Your First iPhone Application - Smashing Magazine. Advertisement Update: 01/10/2012: The original version of this article by Jen Gordon was published in August 2009.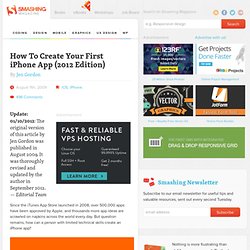 It was thoroughly revised and updated by the author in September 2012. — Editorial Team Since the iTunes App Store launched in 2008, over 500,000 apps have been approved by Apple, and thousands more app ideas are scrawled on napkins across the world every day. Creating an iPhone Application - Tutorial One - Experiment Garden. Introduction This tutorial is designed to guide you through the process of setting up a basic iPhone application.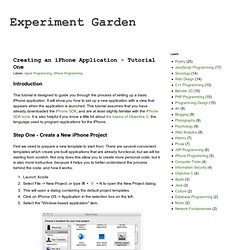 It will show you how to set up a new application with a view that appears when the application is launched. This tutorial assumes that you have already downloaded the iPhone SDK, and are at least slightly familiar with the iPhone SDK tools. It is also helpful if you know a little bit about the basics of Objective C, the language used to program applications for the iPhone.Step One - Create a New iPhone Project First we need to prepare a new template to start from. iPhone Programming Tutorial.
---