Ubuntu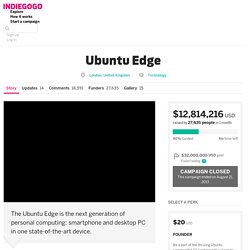 Thanks for being part of the biggest crowdfunding campaign ever, and look out for Ubuntu on smartphones in 2014. Find out more Exclusive to Indiegogo backers.
ssd_solid_state_drive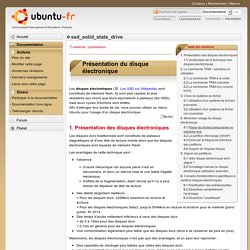 Les disques électroniques SSD ( Les SSD sur Wikipédia) sont constitués de mémoire flash, ils sont plus rapides et plus résistants mais leurs cycles d'écriture sont limités.
Lars Strand's blog: Sharing Internet connection over bluetooth in Ubuntu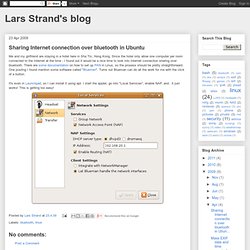 Me and my girlfriend are staying in a hotel here in Sha Tin, Hong Kong.
Introduction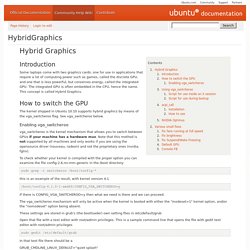 HybridGraphics
I see this all the time at the moment.
[SOLVED] Ext4 re-mounting root partition. Is this normal?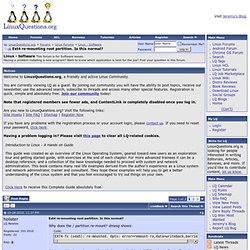 If you are seeing messages in my system logs that state "Machine Check Event logged" this could be an indication of a hardware problem or failure.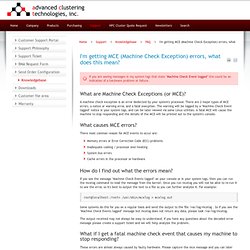 Advanced Clustering | I'm getting MCE (Machine Check Exception) errors, what does this mean? | FAQ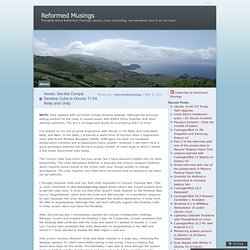 NOTE: Post updated with corrected Compiz desktop settings. Although the previous setting worked for the cube, it caused issues with AWN's Shiny Switcher and other desktop switchers. The 4/1/1 arrangement works for everything that I've tried.
Howto: Get the Compiz Desktop Cube in Ubuntu 11.04 Natty and Unity « Reformed Musings
Securing an Ubuntu Server « andrewault.net
For more current information, see: http://www.adminbuntu.com/security Security is relative. Will these steps make your server "secure"?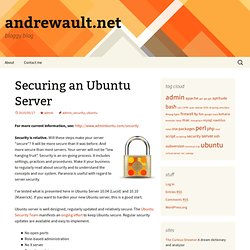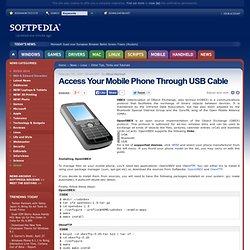 Access Your Mobile Phone Through USB Cable
OBEX (abbreviation of OBject EXchange, also termed IrOBEX) is a communications protocol that facilitates the exchange of binary objects between devices.
This page describes how to use a cell phone and a USB cable to connect your pc to the internet.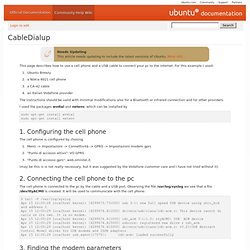 CableDialup
locale problem
Linux le journal d'un novice
Windows vs Ubuntu – Usability « Roman Kennke's Blog
A couple of days ago I received a new laptop, and it came with Windows (Vista).
HOWTO: Install and use the latest FFmpeg and x264 - Ubuntu Forum