Pub
Inside Instruments. This print campaign for the Berlin Philharmonic orchestra uses macro photographs taken inside the cramped spaces of instruments making the inner workings of a violin, cello, flute, and pipe organ appear vast and spacious, almost as if you could walk around inside them.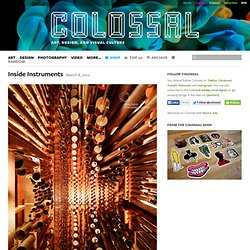 So wonderfully done. Art directed by photographer Bjoern Ewers, you can see more over on Behance. ART DIRECTION: INSTRUMENTS FROM INSIDE on the Behance Network. L'Odyssée de Cartier. Fred & Farid. 40 Absolutely Brilliant Billboard Ads! How many billboards did you take a look during your walk or driving in your life?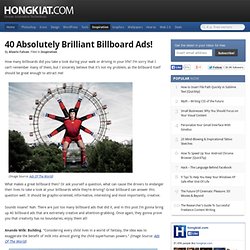 I'm sorry that I can't remember many of them, but I sincerely believe that it's not my problem, as the billboard itself should be great enough to attract me! (Image Source: Ads Of The World) Life's Too Short For The Wrong Job. Vieilles publicités pour la Coccinelle de Volkswagen. Free Vintage Posters, Vintage Travel Posters, Wall Art, Printables. 92+ publicités créatives et designs de mai 2011. Comme chaque mois, une nouvelle collection de publicités design et créatives.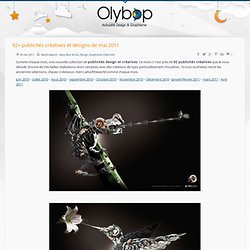 Ce mois-ci c'est près de 92 publicités créatives que je vous dévoile .Encore de très belles réalisations donc certaines avec des créations de typo particulièrement chouettes.. Si vous souhaitez revoir les anciennes selections, cliquez ci-dessous. merci adsoftheworld comme chaque mois. Juin 2010 – Juillet 2010 – Aout 2010 – septembre 2010 – Octobre 2010 – Novembre 2010 – Décembre 2010 –Janvier/février 2011 – mars 2011 - Avril 2011. Ads of the World™ | Creative Advertising Archive & Community. Ads of the World Research - more than 10 million ads from 50+ countries. DIRECTV: Darth. Gordon Finest Beers. Chaîne de CHANEL. Welcome to YouTube!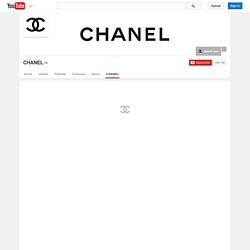 The location filter shows you popular videos from the selected country or region on lists like Most Viewed and in search results.To change your location filter, please use the links in the footer at the bottom of the page. Click "OK" to accept this setting, or click "Cancel" to set your location filter to "Worldwide". The location filter shows you popular videos from the selected country or region on lists like Most Viewed and in search results. Japanese TV commercial in 1967. Jean-Paul Goude. Jean-Paul Goude aux Arts Décoratifs. De la frise des «minets» pour le magasin Brummel dans les années 1960 au mythique Esquire de la décennie suivante, de son premier livre Jungle Fever en 1976 au défilé du Bicentenaire de la Révolution Française, des sagas publicitaires pour Kodak, Chanel ou Guerlain aux variations sur Laetitia Casta pour les Galeries Lafayette, Jean-Paul Goude a apposé sa signature sur l'ensemble des champs de la création contemporaine.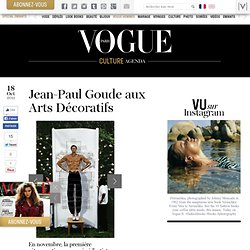 C'est à l'éclectisme du chirurgien-artiste touche-à-tout que le Musée des Arts Décoratifs rend aujourd'hui hommage, le temps d'une exposition retraçant l'œuvre hors-norme de ce faiseur et manipulateur d'images visionnaire. Baptisée Goudemalion, la première rétrospective consacrée à Jean-Paul Goude revient sur plus de 40 ans d'effervescence artistique autour d'une installation théâtrale mêlant dessins inédits, objets personnels, clichés intimes et créations originales. Top 40 pochettes d'albums qui se ressemblent, plagiats, hommages ou copies.
✖ Fermer C'était vraiment un très beau clic Clique sur "j'aime" maintenant pour voir...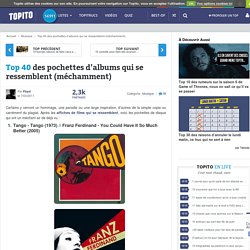 Je suis déjà fan, ne plus me montrer cette fenêtre L'actu en top.
---