Words
Unusual Words. SO MUCH TO TELL YOU: the 100 club. These are the 100 most beautiful words in the English language, apparently.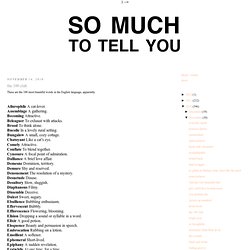 100 Most Often Mispronounced Words and Phrases in English - StumbleUpon. There are spelling rules in English, even if they are difficult to understand, so pronouncing a word correctly usually does help you spell it correctly.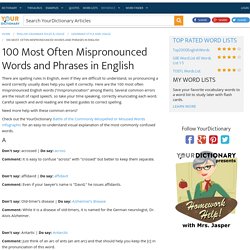 Here are the 100 most often mispronounced English words ("mispronunciation" among them). Several common errors are the result of rapid speech, so take your time speaking, correctly enunciating each word. Careful speech and avid reading are the best guides to correct spelling. 25 Everyday Things You Never Knew Had Names: Pics, Videos, Links, News. Words to Try to Use in Colloquial Speech Without Sounding Like a Pretentious...