LANDSCAPE ARCHITECTURE
SWA - Landscape Architecture, Planning and Urban Design
PWP Landscape Architecture
Aberdeen, the Granite City, deserves a green heart that is designed not only for the 21st century but for all time. The Aberdeen City Gardens are blessed with a truly rich and diverse context which can provide the setting for a spectacular piece of urban theatre. With one strong move we will double the size of the garden, tie tog et hera crucial piece of city fabricand createa sun-filled natural auditorium and international arts centre.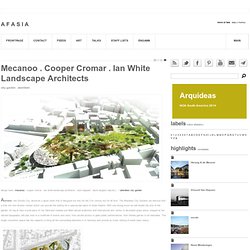 Mecanoo . Cooper Cromar . Ian White Landscape Architects
Landscape Architecture Works | Landezine
Martha Schwartz Partners (MSP)
Erick van Egeraat
balmori associates, inc.
index
JENSEN & SKODVIN ARKITEKTKONTOR as
acconci studio
OBRA ARCHITECTS
Arriola & Fiol arquitectes
Landworks Studio, LLC landscape architecture firm
Claude Cormier + Associés // Architecture de paysage + Design urbain - Landscape Architecture + Urban Design
PAOLO BURGI
Ilex - paysages & urbanisme
SLA - Urbanity | Strategy | Landscape
LE BALTO: ATELIER FÜR ARCHITEKTUR, LANDSCHAFTSARCHITEKTUR UND MEHR
vetschpartner Landschaftsarchitekten AG
rush\wright associates
Landworks Studio
deltavormgroep landschapsarchitectuur stedebouw civiele techniek
oslund.and.assoc. - main menu
Atelier Dreiseitl • Startseite
www.burgerlandschaftsarchitekten.de
Home
Buro Sant en Co landschapsarchitectuur - home
Jos van de Lindeloof Tuin- en Landschapsarchitectenbureau
fontaines / fuentes ornamentales / fountains
土人设计网 - 北京土人景观与建筑规划设计研究院 (城市设计、建筑设计、环境设计、城市与区域规划、风景旅游地规划、城市与区域生态基础设施规划)
Taylor Cullity Lethlean – landscape architecture urban design and environmental planning
NEW-TERRITORIES / R&Sie(n)
G R O S S . M A X . [GROSS MAX landscape architects]
Landslag - landslagsarkitektar, Reykjavík
JRA | JANET ROSENBERG + ASSOCIATES - Landscape Architecture / Urban Design
SOFTROOM Architects London
ecosistema urbano . agency
index