Ionic Share
LikeBelt
Protobooth. An animated GIF photobooth by Digital Kitchen
House Party > Welcome!
SETH GODIN: If You're An Average Worker, You're Going Straight To The Bottom
By Scott Austin Apple Inc. reported its best-ever financial results for its first fiscal quarter Tuesday, giving fanboys and girls more than enough superlatives to work with.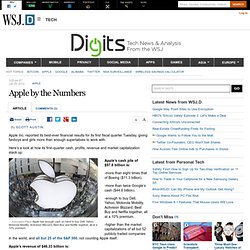 Apple by the Numbers - Digits
This Is Why Big Box Retailers Are Making Smaller Stores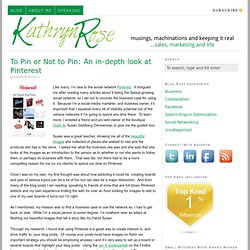 Like many, I'm new to the social network Pinterest . It intrigued me after reading many articles about it being the fastest growing social network, so I set out to uncover the business case for using it.
To Pin or Not to Pin: An in-depth look at Pinterest
Get on a Southwest flight to anywhere, buy shoes from Zappos.com, pants from Nordstrom, groceries from Whole Foods, anything from Costco, a Starbucks espresso, or a Double-Double from In N' Out, and you'll get a taste of these brands' vibrant cultures. Culture is a balanced blend of human psychology, attitudes, actions, and beliefs that combined create either pleasure or pain, serious momentum or miserable stagnation.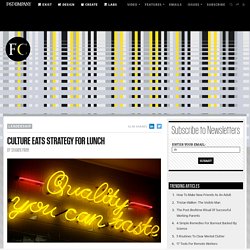 The Five Keys To Great Marketing In 2012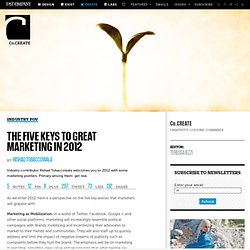 As we enter 2012, here is a perspective on the five key arenas that marketers will grapple with: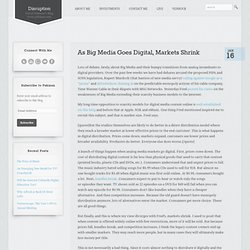 As Big Media Goes Digital, Markets Shrink | Disruption: David Pakman's Blog
Lots of debate, lately, about Big Media and their bumpy transitions from analog incumbents to digital providers.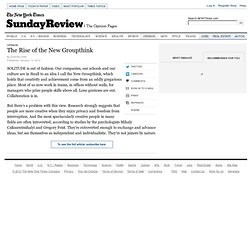 But there's a problem with this view.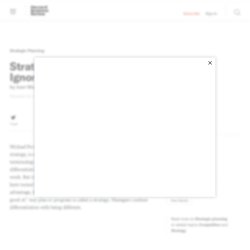 Strategy Essentials You Ignore at Your Peril - Joan Magretta
by Joan Magretta | 10:59 AM December 22, 2011
Fashion - Icons of Style.