Europe
Chenier11 | Bregenz Festival. Opera in four acts, sung in Italian.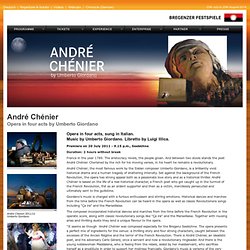 Music by Umberto Giordano. Libretto by Luigi Illica. Premiere on 20 July 2011 - 9.15 p.m., Seebühne Duration: 2 hours without break. TripAdvisor Travelers' Choice Beaches Awards - Beaches - United Kingdom. Top 20 free attractions in Paris. City of love, fashion capital, literary paradise…Paris has many different guises.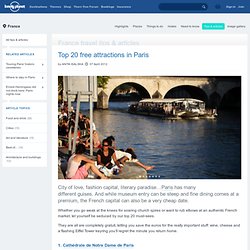 And while museum entry can be steep and fine dining comes at a premium, the French capital can also be a very cheap date. Whether you go weak at the knees for soaring church spires or want to rub elbows at an authentic French market, let yourself be seduced by our top 20 must-sees. PERFECTLY PARIS. The intricate ceiling of the Appolo Gallery at Paris' Louvre Museum is reflected in a display case in the foreground.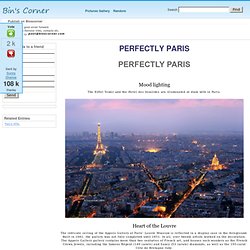 Built in 1661, the gallery was not fully completed until 1851. In all, over twenty artists worked on the decoration. Eating and drinking cheaply in Rome (Roma) in Italy. There's a good choice of restaurants in Rome including some cheap places, however supermarkets aren't that good and seem to stock mostly alcohol and cakes.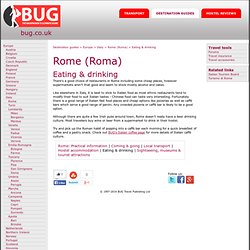 Like elsewhere in Italy, it is best to stick to Italian food as most ethnic restaurants tend to modify their food to suit Italian tastes - Chinese food can taste very interesting. Fortunately there is a good range of Italian fast food places and cheap options like pizzerias as well as caffè bars which serve a good range of panini. Any crowded pizzeria or caffè bar is likely to be a good option.
---