Sociology - France
iisoc
Video Presentation: What is Sociology? Emile Durkheim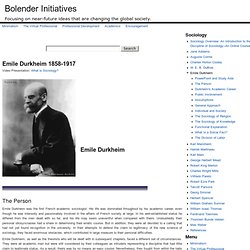 Emile Durkheim 1858-1917 | Bolender Initiatives
Marcel Mauss: a biography
Henri Hubert ( Paris , June 23, 1872 – May 25, 1927) was an archaeologist and sociologist of comparative religion who is best known for his work on the Celts and his collaboration with Marcel Mauss and other members of the Annee Sociologique . Hubert was born and raised in Paris, where he attended Lycée Louis-le-Grand.
Henri Hubert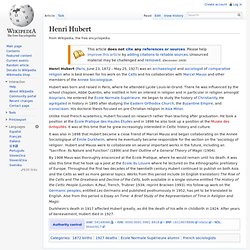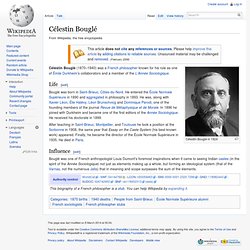 Célestin Bouglé
Célestin Bouglé in 1924
Robert Hertz
François Joseph Charles Simiand (18 April 1873 – 13 April 1935) was a French sociologist and economist best known as a participant in the Année Sociologique .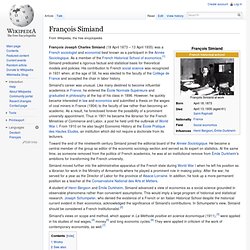 François Simiand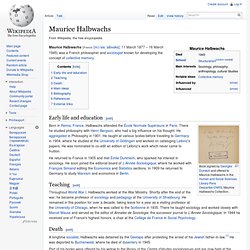 Maurice Halbwachs
Maurice Halbwachs ( French: [mɔˈʁis ˈalbvaks] ; 11 March 1877 - 16 March 1945) was a French philosopher and sociologist known for developing the concept of collective memory . Born in Reims , Halbwachs attended the École Normale Supérieure in Paris. There he studied philosophy with Henri Bergson , who influenced him greatly.
L'Année Sociologique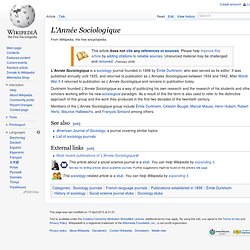 L'Année Sociologique is a sociology journal founded in 1898 by Émile Durkheim , who also served as its editor.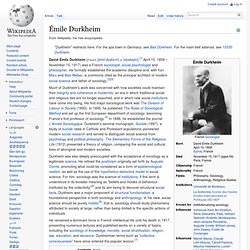 Émile Durkheim
David Émile Durkheim ( French: [emil dyʁkɛm] or [dyʁkajm] ; [ 1 ] April 15, 1858 – November 15, 1917) was a French sociologist .
UB2 - Département de Sociologie
The École normale supérieure ( French pronunciation: ​ [ekɔl nɔʁmal sypeʁjœʁ] ; also known as Normale sup' , Normale , and ENS ) is a French grande école (higher education establishment outside the mainstream framework of the public universities system).
École Normale Supérieure