Mexico
La vraie recette du bon clash sur Marmiton. Cher lecteur, il m'aurait été impossible de traiter de manière exhaustive la notion vaste et ensoleillée du loisir français, thème de cette rubrique depuis plusieurs semaines, sans que nous nous intéressions l'espace d'une chronique à la cuisine et la gastronomie en France.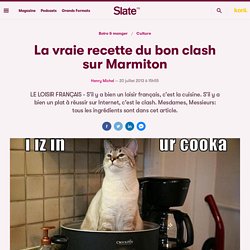 Une passion française. Un hobby, un art de vivre, un motif de rupture, parfois. Un plaisir avant tout. Un partage. Cielito Querido Café. Architecture, Design Cielito Querido Café Posted by Thomas Bouillot × 17/01/2012 at 20:53.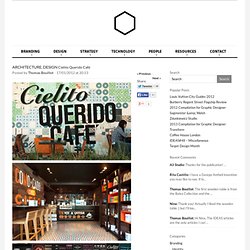 Mexico Travel Information | The Traveler's Compass. Mexico is one of the most popular vacation destinations in the world.
Every year millions of people flock to this gorgeous country for some rest and relaxation. People sometimes forget that Mexico is enormous and there are many other regions to visit than the well-known ones. You can make the most out of your Mexico vacation and spend time traveling from one city to the next exploring, sightseeing, shopping, hitting the beaches and more. Beautiful Outdoors of Hotel-Be-Tulum.
Be Tulum Hotel is a new luxury hotel in Tulum, Mexico.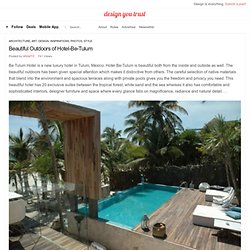 Hotel Be-Tulum is beautiful both from the inside and outside as well. The beautiful outdoors has been given special attention which makes it distinctive from others. The careful selection of native materials that blend into the environment and spacious terraces along with private pools gives you the freedom and privacy you need. This beautiful hotel has 20 exclusive suites between the tropical forest, white sand and the sea whereas it also has comfortable and sophisticated interiors, designer furniture and space where every glance falls on magnificence, radiance and natural detail….
Cool Hunting Presents: Cuixmala. Deep in the Jalisco state of Mexico lies what for many, is a secret paradise.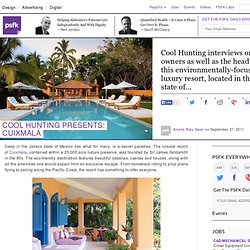 The coastal resort of Cuixmala, contained within a 25,000 acre nature preserve, was founded by Sir James Goldsmith in the 90s. The eco-friendly destination features beautiful cabanas, casitas and houses, along with all the amenities one would expect from an exclusive escape. "Colors of Mexico City" One of the most surprising things about Mexico City is that it is easy to find calm in the middle of twenty million people.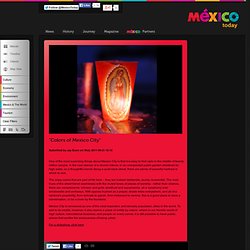 In the cool silence of a church interior, in an unexpected public garden sheltered by high walls, on a thoughtful bench along a quiet back street, there are plenty of peaceful harbors in which to rest. The crazy colors that are part of life here – they are indeed deliberate, jaunty, reverential. Honeywell Recruits Top Mexican Engineering Graduates for Innovations in General Engineering across Aerospace Sector. Honeywell has a history in general engineering.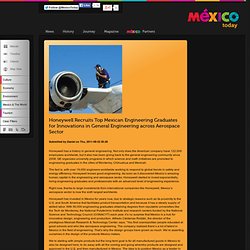 Not only does the American company have 122,000 employees worldwide, but it also has been giving back to the general engineering community since 2008. GE organizes university programs in which science and math initiatives are promoted to engineering graduates in the cities of Monterrey, Chihuahua and Mexicali. The fact is, with over 19,000 engineers worldwide working to respond to global trends in safety and energy efficiency, Honeywell knows good engineering. As soon as it discovered Mexico's amazing human capital in the engineering and aerospace sector, Honeywell started to invest exponentially, hiring engineering graduates and professionals with an advanced level of engineering experience.
2012 Fin du monde ?
Economie Biz. Gastronomie. Arts. Tendances. Infos générales. Vidéos Mexique. Les blogs Tour du monde.
---